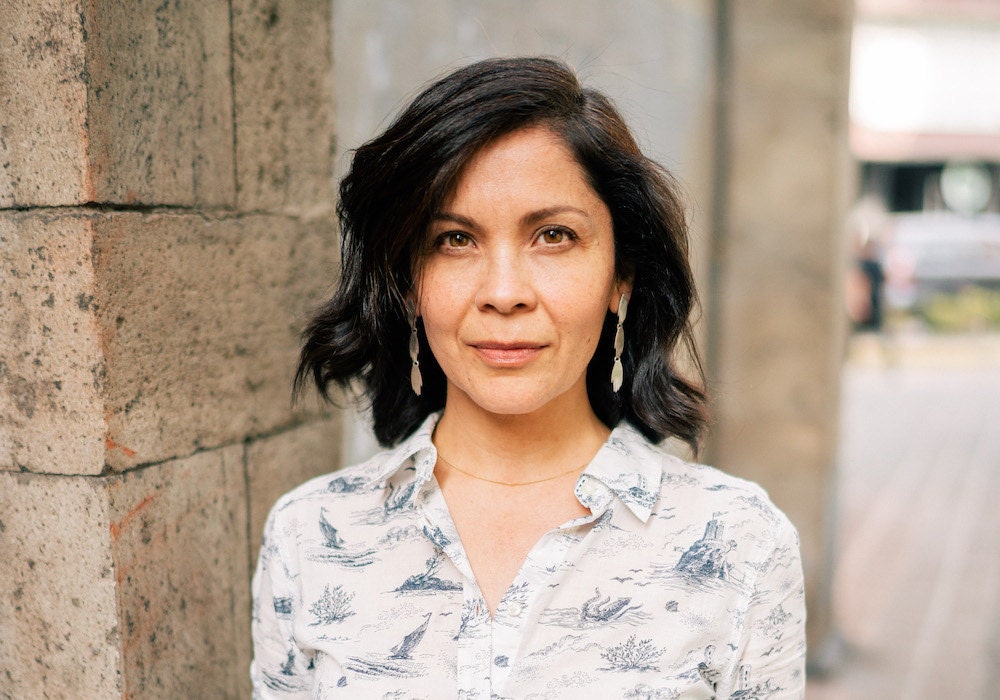 Micha González comes from an artistic family. Her father, grandparents, and great-grandparents were all photographers, and her mother was a stained glass artist. Growing up, she helped in her mother's workshop and spent hours in dark rooms in Veracruz, Mexico.
Now a successful jeweller based in Mexico City, Micha found her medium later in life. She studied architecture and history before moving to a glassblowing school in Barcelona. While she was a student, her university went on strike. Not knowing when the strike would be over – she was told it could be a few days or a few years – Micha enrolled in a jewellery workshop as a back-up plan. She enjoyed it, but her school's strike ended not long after, and she finished her schooling as a glassblower, moved back to Veracruz, and made glass installations for art galleries. "Twenty years later, I never would have imagined I would become a jeweller", says Micha.
After moving to Mexico City in 2011, Micha worked a job on weekdays to pay rent, and worked at a gallery on the weekends to feed her creative side. She started taking jewellery classes and creating her own designs at night. At first, the transition was mostly practical: Glassblowing requires a lot of equipment and space, and jewellery-making is much simpler by comparison. But as she continued, she became proud of her pieces. One day in 2015, while working at the gallery, she was wearing a ring she had recently made. The gallery owner complimented Micha on her ring, and when Micha told her she made it, the owner offered to sell her rings at the gallery. "It was the way I found out that people like what I do", Micha says.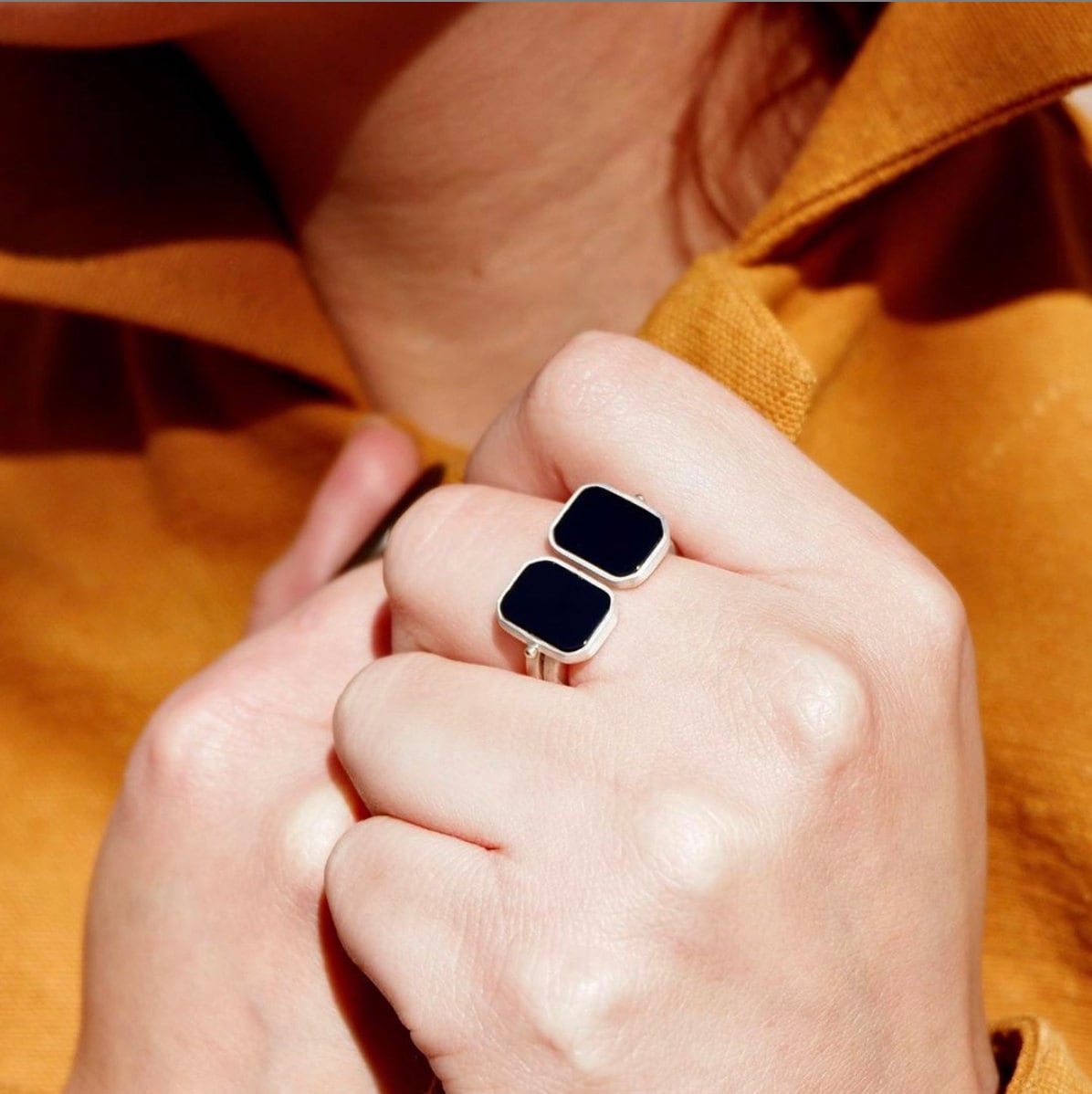 That same year, her mother passed away and Micha fell ill with pneumonia, and it motivated Micha to focus on her art. "I was like okay, I need to finally start doing what I really want to do: I'm 45, and this is the moment to try this", says Micha. So she took the leap toward metalsmithing jewellery, left her well-paying job, and opened her Etsy shop.
A process influenced by history
Micha uses the same jewellery-making technique as ancient Romans did: Hand-forging, using sheets of metal, wire, and heat. "Maybe 90% of the production is totally by hand", Micha says. She only uses molds for some of her designs to keep up with demand, but the slow process of making hand-forged jewellery is therapeutic for her. The methodical nature of sawing, bending, and filing the metal feels almost like meditation for Micha.
The process lends itself to Micha's simple, quality designs made for everyday wear. Her design philosophy considers "sophistication and elegance, simplicity and function, and finding where they all meet". When designing her jewellery, she doesn't use sketches. "I go straight to the material", Micha says. "For me, it's easier to cut and saw than to write and draw. I don't know why I'm always against the way things are supposed to be", she laughs.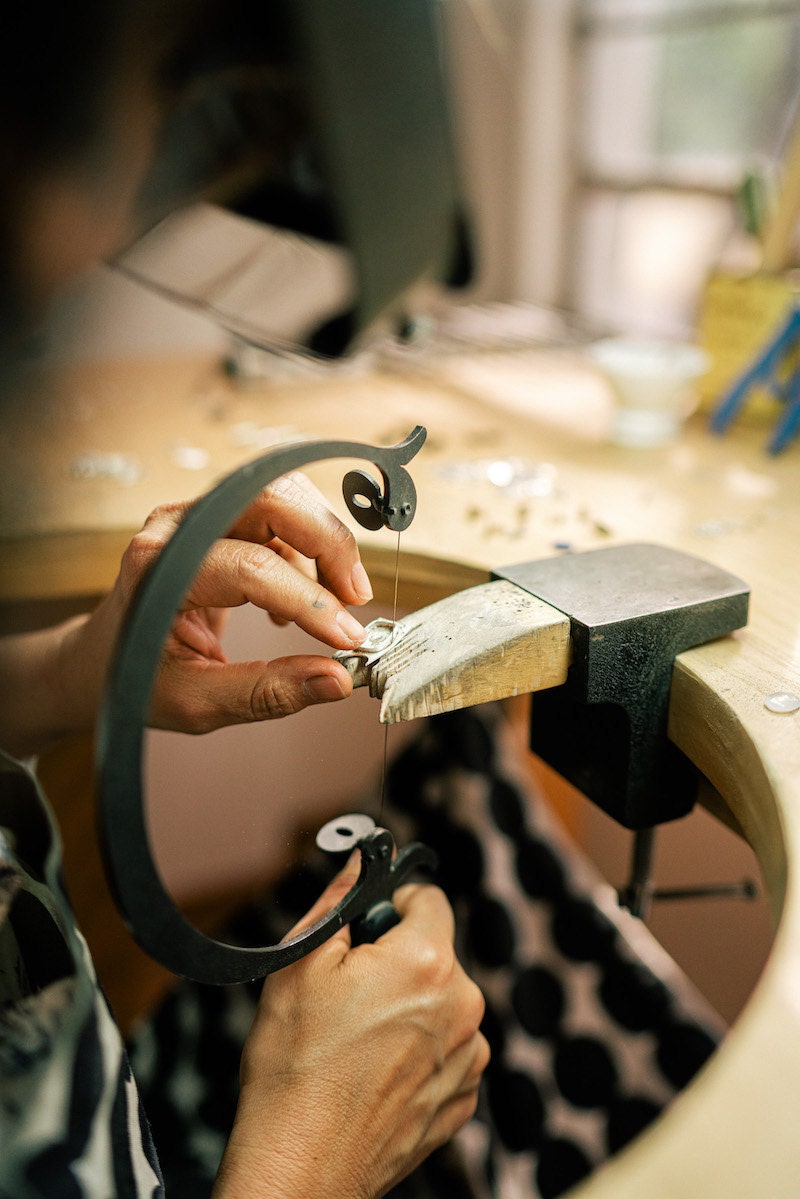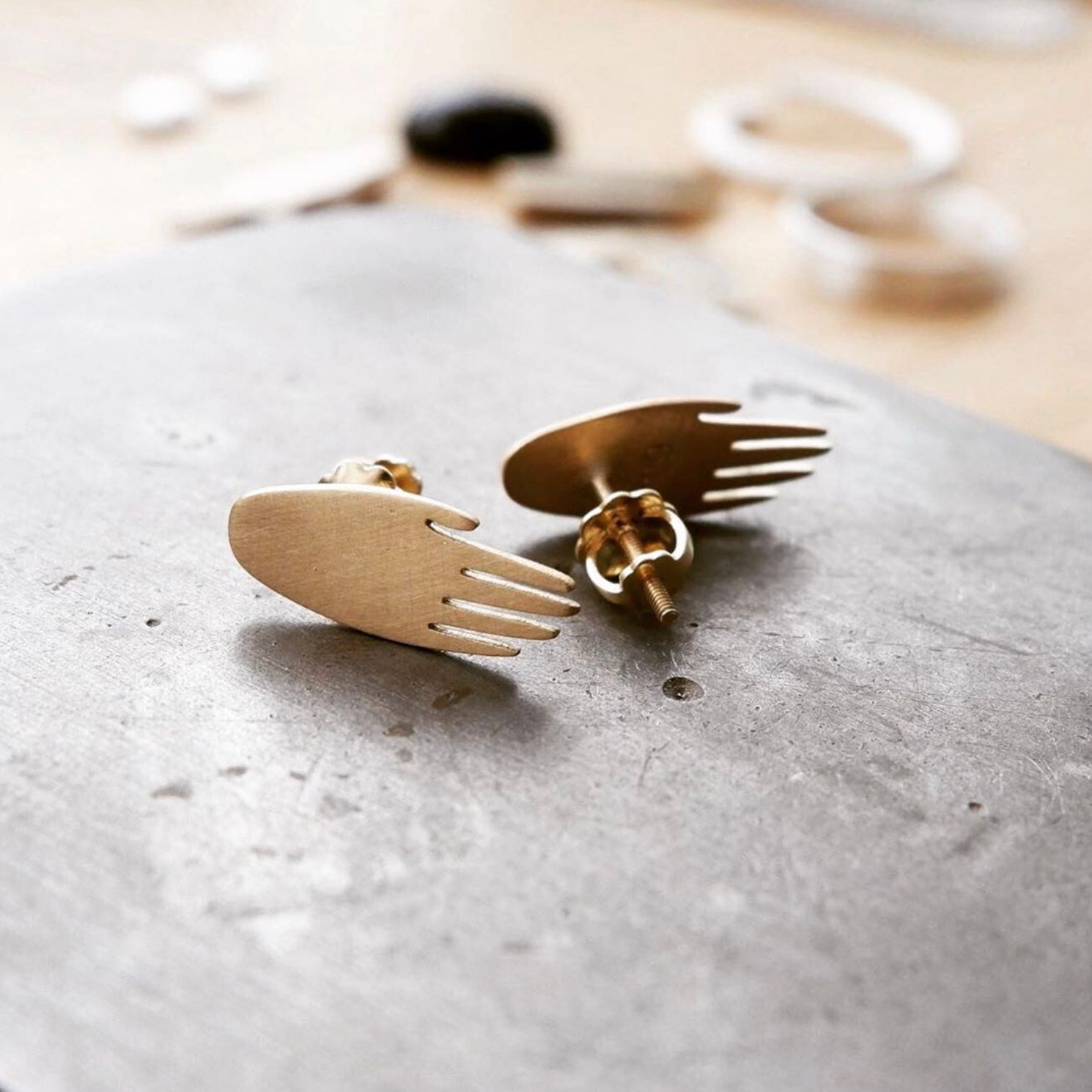 Inspiration and design
Micha draws inspiration from the materials themselves: She looks at the stones and the sheets of metal and considers the shapes they might take. A book about antique rings acts as her computer mouse pad, and Micha thumbs through it and marvels at the beauty of these rings from long ago. Some of the rings are ornate, but some of them have a simplicity that Micha emulates in her designs.
She also looks to her customers when designing new pieces. "The way that people wear my jewellery helps me see how I'm developing as an artist", Micha says. One customer has been buying her jewellery since the beginning and had become a friend of Micha's. "When she comes wearing a ring I made three years ago, I see how much I've changed. It gives me a sense of how I can keep going", says Micha. She'll build on her previous designs – changing the stone shape or other details so her pieces evolve over time.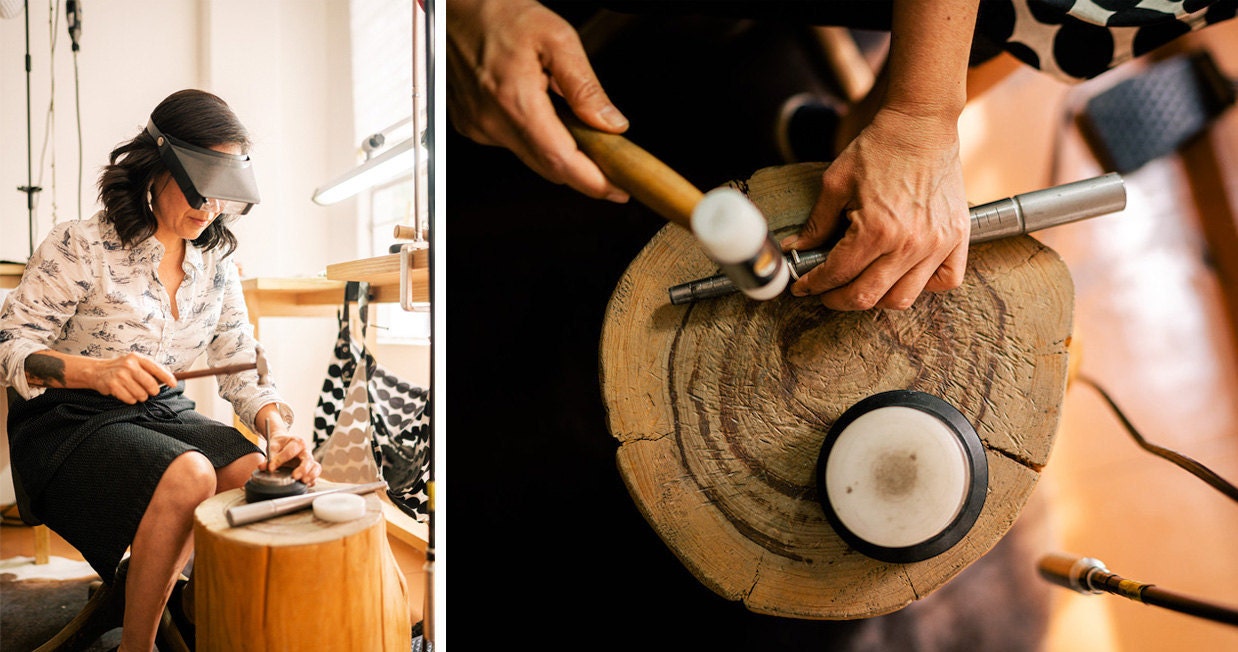 Sourcing and sustainability
Micha has seen how unethical mining can affect a community. A few years ago, companies came to mine land not far from where she grew up in Veracruz. The mining methods contaminated water and air in the area, and folks living in nearby towns were forced to leave their homes to make space for the mining. The excavation of stones can be equally unethical, often requiring explosives and using child labour to unearth precious stones.
"When I started with jewellery and metalsmithing, I wondered, how can I be ethical if I use materials that comes from all of this?" Micha says. Torn about how to continue her craft, she researched alternatives. A fellow jeweller friend told her about sustainable, recycled metals, and she found suppliers of fair trade stones who remove the stones by hand.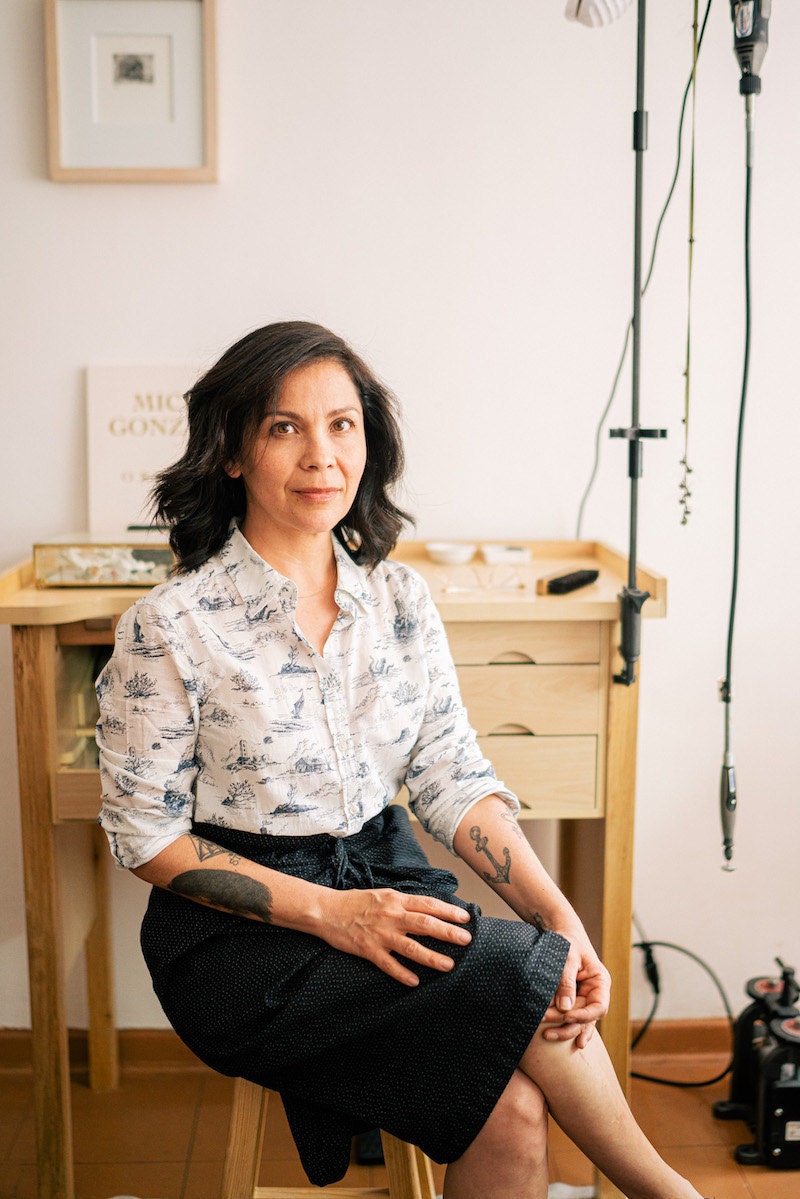 On trusting intuition
Micha's road to becoming a successful jeweller is winding, but she has no regrets about her past choices, and doesn't consider anything a mistake. Her understanding of history, architecture, and blown glass installations helped inform her jewellery making. "It's not only a thing I want to sell, it's a thing I want you to wear and feel comfortable in. That means something to me", she says. Jewellery making is her art form. From her art installation days, Micha still calls her jewellery "pieces", like they were going in an exhibit. "All of the things I have learned before and did before, are still present", she says.
Through all the twists and turns of her creative journey, she has found success. "I'm not afraid of changing, or making mistakes. If I want to change something, I get straight to it", she pauses. "I trust myself." She was able to seize an opportunity to move into a new workspace this year, and her work is being sold in three shops across Mexico City as well as the San Antonio Museum of Art. Almost every day, Micha marvels at how far she's come.
"Every time I sit at my workbench, I reflect and wonder if anyone needs a piece of jewellery in the middle of this chaotic and full-of-confusion world", says Micha. "Does anyone need a ring, a charm? Then I answer aloud to myself, 'Art is important, beautiful things are important, beautiful moments are important, and trying to make beautiful things that enrich someone else's life is important.'"
Photography by Donna Irene