These picks for the best cat toys will activate even the fussiest of felines, from cute catnip plushies to tried-and-true teasers to silly scratchers.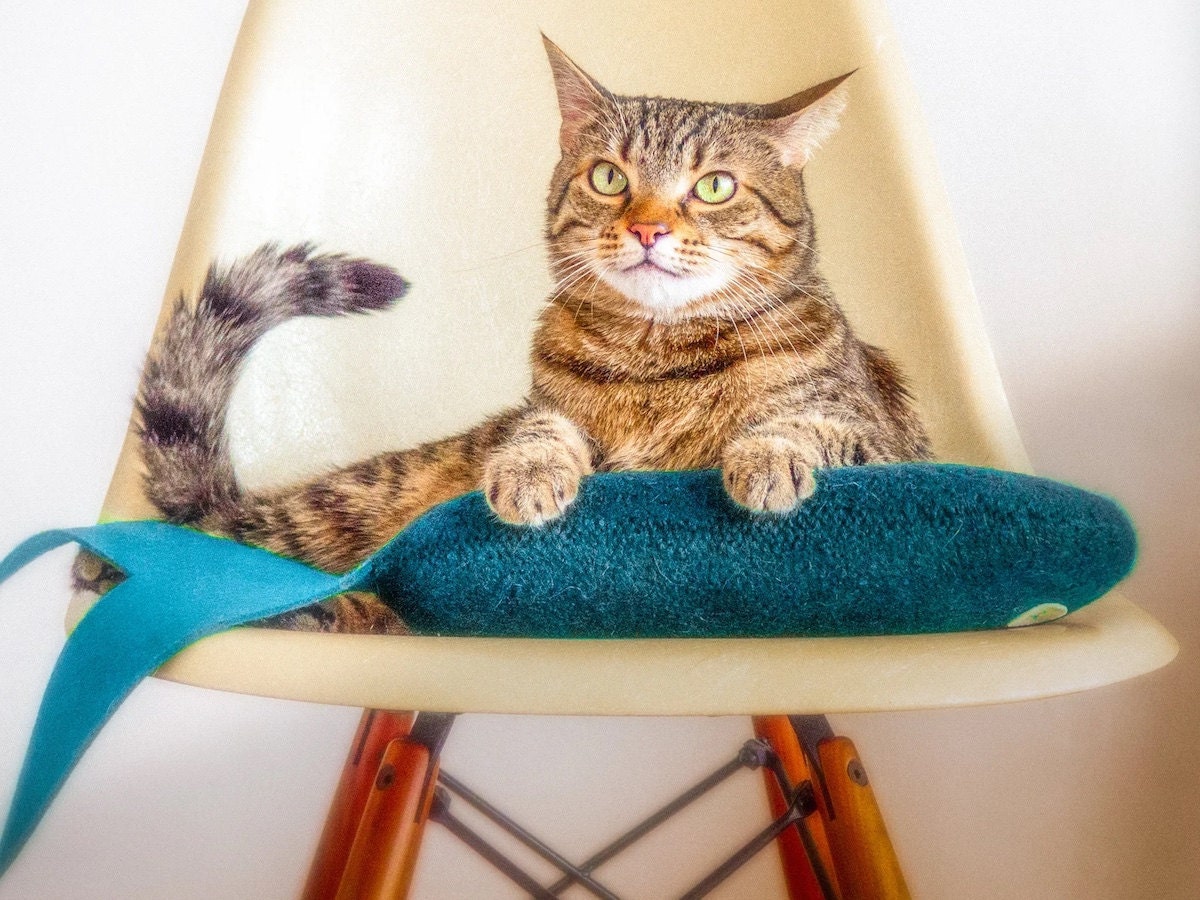 Every cat is different: One fur baby will go nuts for a bag of catnip and another will turn up her nose at the stuff. No matter their preferences, a healthy cat is a happy cat, and physical activity is a major part of your kitty's wellbeing. It's important to keep indoor cats especially entertained and stimulated, and finding the cat toys that they love is key to keeping them active. That's why it's important to have a variety of toys for your kitty cat to enjoy, because yes, cats do get bored.
Whether your cat is a demure couch potato or a hyperactive ball of energy, find the best cat toy to keep them spry and spunky with these unique picks.
Best interactive cat toys
Some of the best ways to get your cat to play is if you're playing with them. These interactive cat toys will mean you and your kitty will have a ball—literally.
1. Best cat teaser toy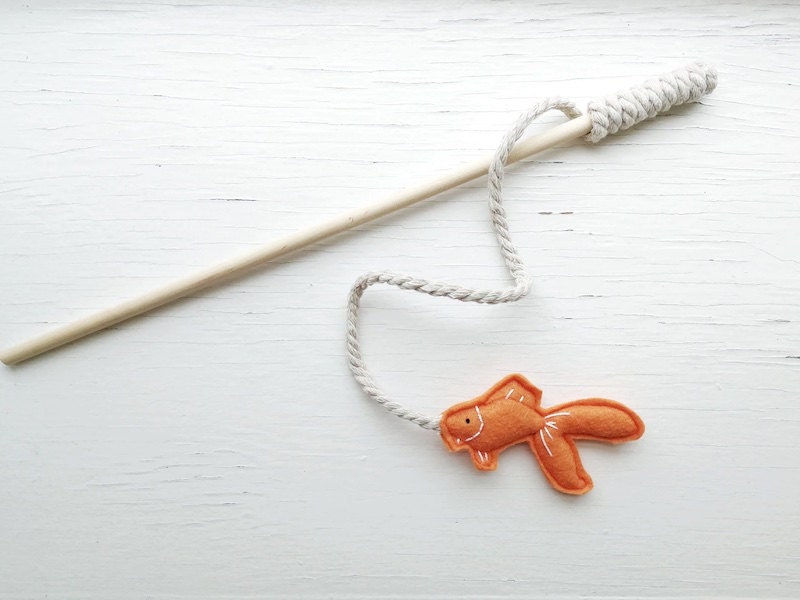 SHOP: Cat teaser fish pole toy from Cattus Toys, from $13
Fishing for kitties? This teaser toy will catch your cat's eye and have them jumping, spinning, and twirling for fishies—and not just the edible kind! Swipe it along the ground to mimic a snake or give your cat a "fly" fishing moment and dangle it in the air to keep your cat occupied and amused.
2. Best cat toy for New Yorkers
SHOP: Black and white cookie cat toy from Fido The Cat, $8
You enjoy all the baked goods from your favorite New York patisseries, so why shouldn't your pet get the pleasure of the pastry of their own? Serve up this black and white cookie cat toy stuffed with organic catnip, and bada bing, bada boom: You've got a perky kitty fit for New York City.
Best cat puzzle toys
For all the smarties that need a challenge—or those former feral felines who eat just a little too fast—cat puzzle toys can slow down their tendency to gobble up treats and keep them stimulated and content.
3. Best treat dispenser toy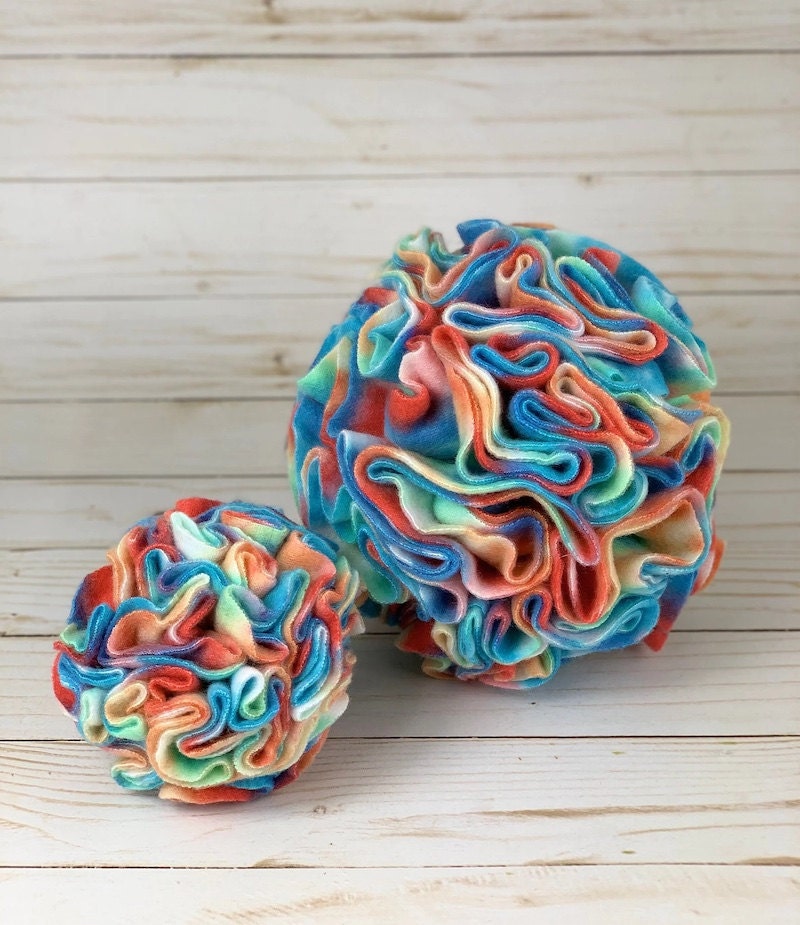 SHOP: Snuffle ball treat dispenser toy from Schmooget and things, $15
Make treat time play time! This snuffle ball is a slow treat dispenser fit for your feline and canine companions, and its colorful and soft qualities means it will be a hit with the whole (fur) family.
4. Best slow feeder puzzle toy for cats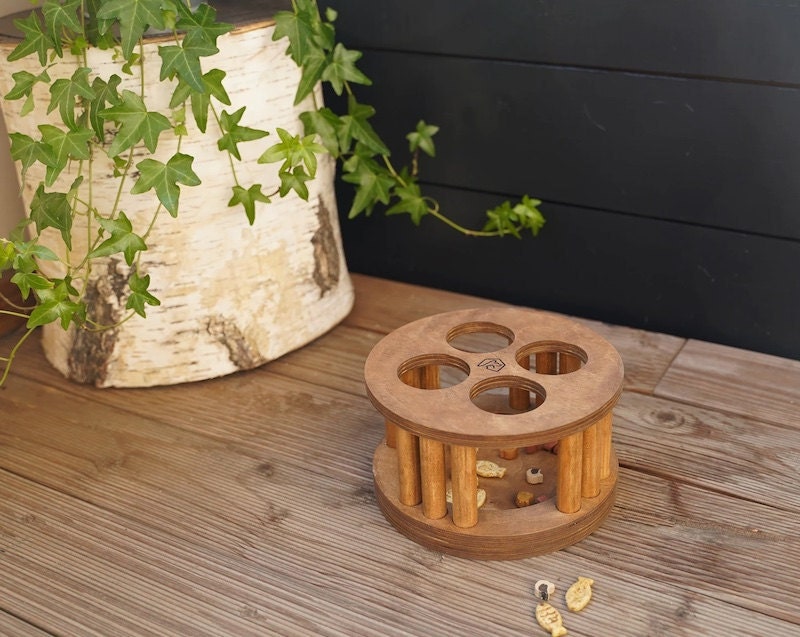 SHOP: Wooden slow feeder cat puzzle toy from KARPO Woodcraft for Pets, $54 This cleverly designed wooden enrichment toy stimulates your cats while encouraging them to eat more slowly. Simply drop a few treats or dry food into the slow feeder and watch their hunting instincts kick in.
Best cat toys for exercise
Just like you, kitties need their exercise, and if your furry friend is an indoor cat, making time for play is essential. These cat toys will have your cutie scurrying about your home, pouncing on their play prey, and getting their cute little heart rates up at the jump.
5. Best toy for cats who like to kick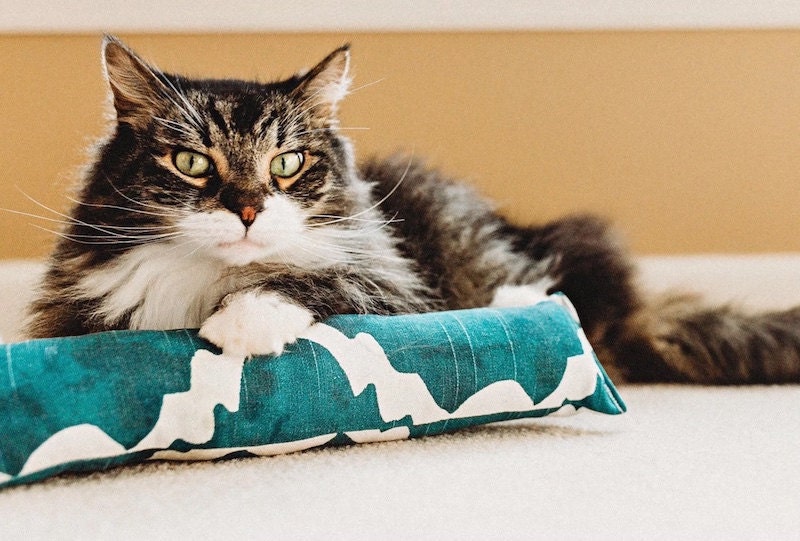 SHOP: Kitty kicker toy from Wild Clementine Pets, from $12
Rabbit kickers, this one's for you! Shaped like your favorite body pillow, this catnip toy is designed so they can hold it with their front paws and kick with their hind legs.
Best cat toys for kittens
Kittens have a LOT of energy, and these toys will help them channel their energy into playing with an actual toy (and not your phone charger!), so they will tucker out and sleep soundly in your arms come nightfall.
6. Best small cat toy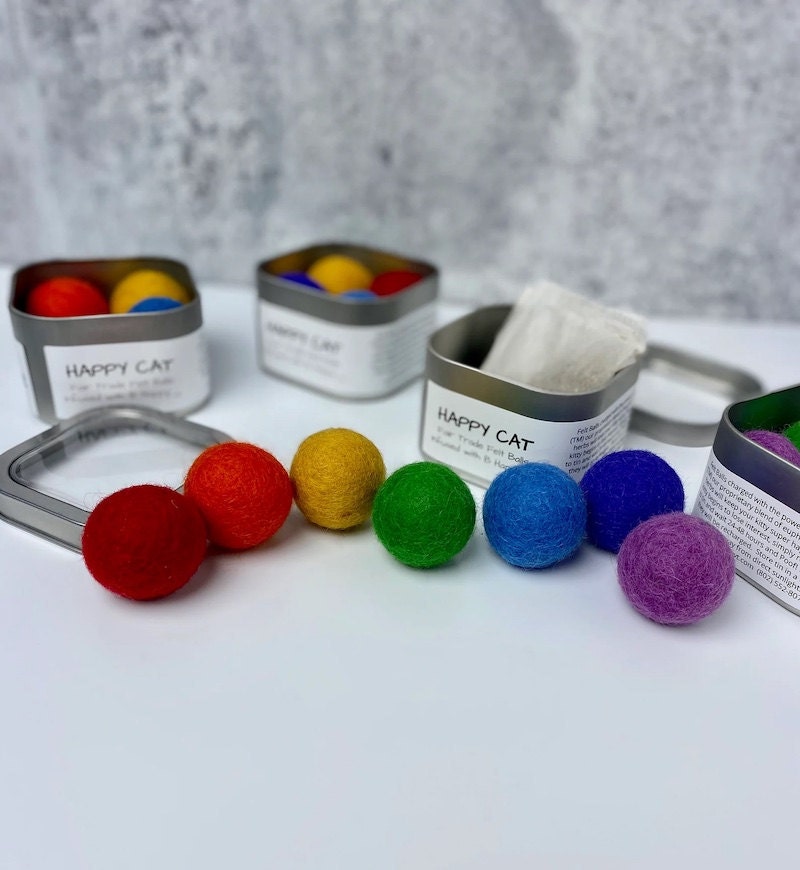 SHOP: Catnip infused felted balls from Simply B Vermont, from $9
Good things come in small packages, like your cute kitten and these catnip infused wool balls, which are perfect for kittens who love to bat around little objects and chase them to and fro. Train your kitten to play fetch or just watch their eyes go wide when they smell the catnip across the room.
7. Best stick cat toy for chewers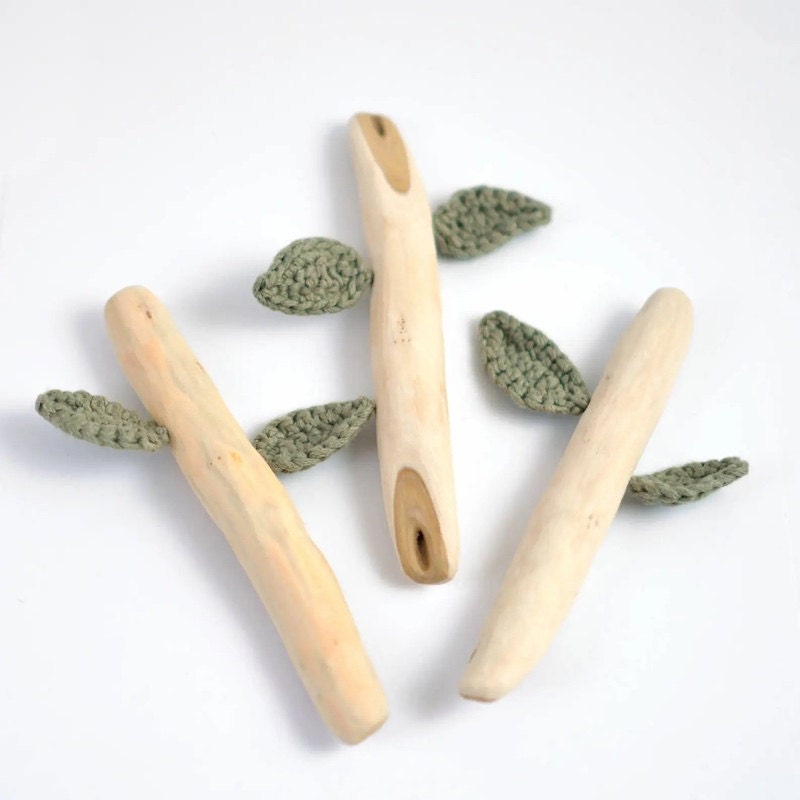 SHOP: Honeysuckle stick cat toy from Catnip Confections, $15
Some cats love to chew as part of their playtime, so give your furry friend a healthy way to scratch that itch with this darling honeysuckle stick with crocheted cotton leaves which act as handles for your kitty's paws.
8. Best catnip-free toy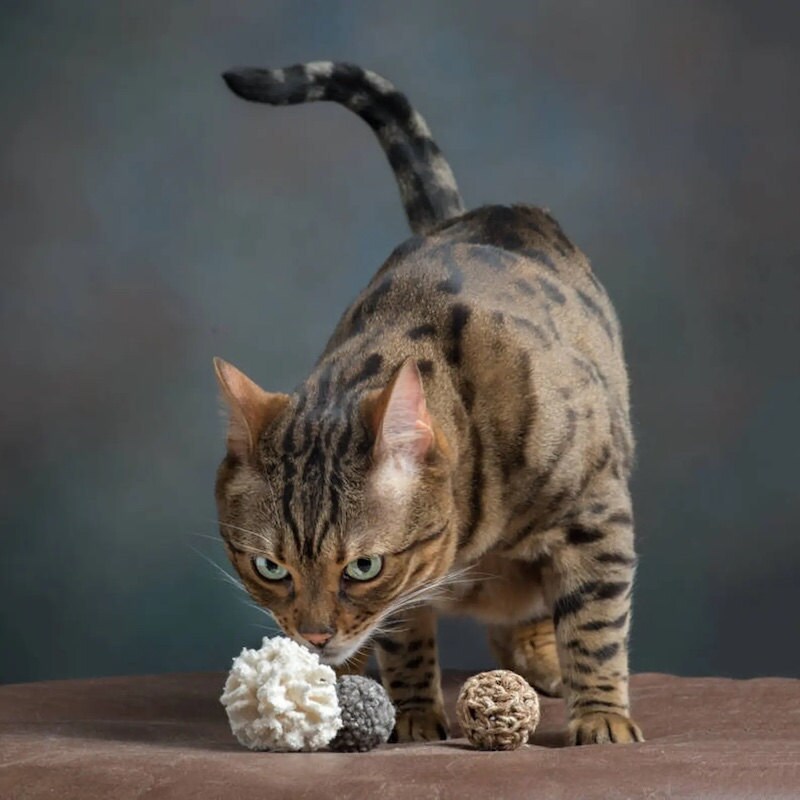 SHOP: Fluffy catnip-free cotton cat toy from Purrfect Play, $11
If you're laying off the catnip for a bit or your kitty has an aversion to the stuff, these organic cotton cat toy balls come catnip free and are fluffy enough to fit in with your favorite floof.
Best cat toys for older cats
Why do kittens have all the fun? Your senior cat may be a little less active than in his younger days, but that doesn't mean he doesn't need to play every once in a while. The best cat toys for older cats keep those felines active without putting too much pressure on their senior bodies, and these toys do just the trick.
9. Best extra-large cat toy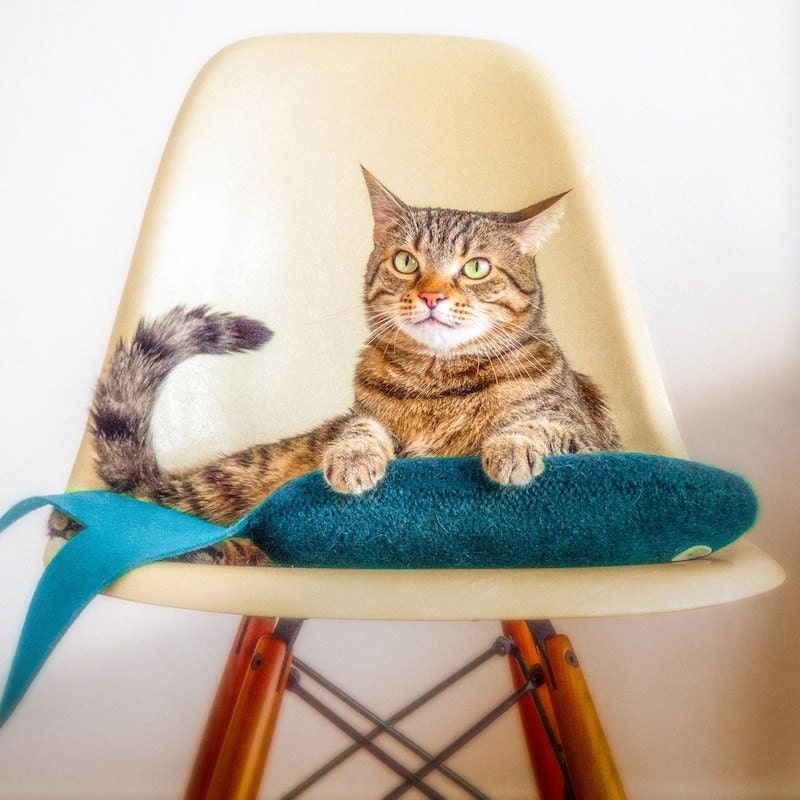 SHOP: Jumbo catnip fish cat toy from Luxe Meow, $49
If your feline friend has been stealing your kids' stuffed animals or hogging up all of your accent pillows, this jumbo cat toy is the play companion that your kitty has been looking for. Made from durable felted wool, this toy might become your cat's new best friend.
10. Best cat teaser wand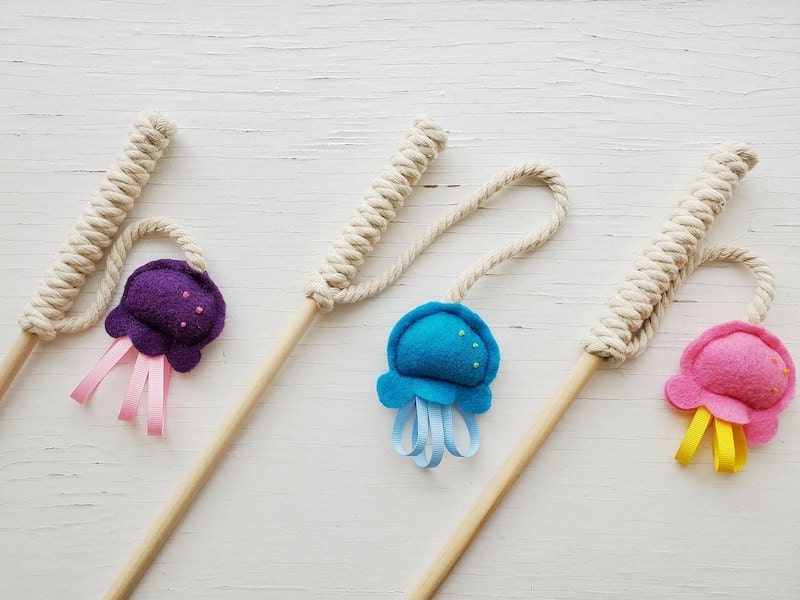 SHOP: Jellyfish cat teaser wand from Cattus Toys, from $10 for one
Older cats might need a little more coaxing to get moving, so wand toys can help make playtime an activity you get to enjoy together. This cute cat teaser appeals to all of your kitty's senses: It's shaped like a jellyfish with little ribbon accents, comes equipped with a tiny bell, and is filled with organic catnip, making it a purrfect toy for every-paw-dy.
11. Best catnip mouse cat toy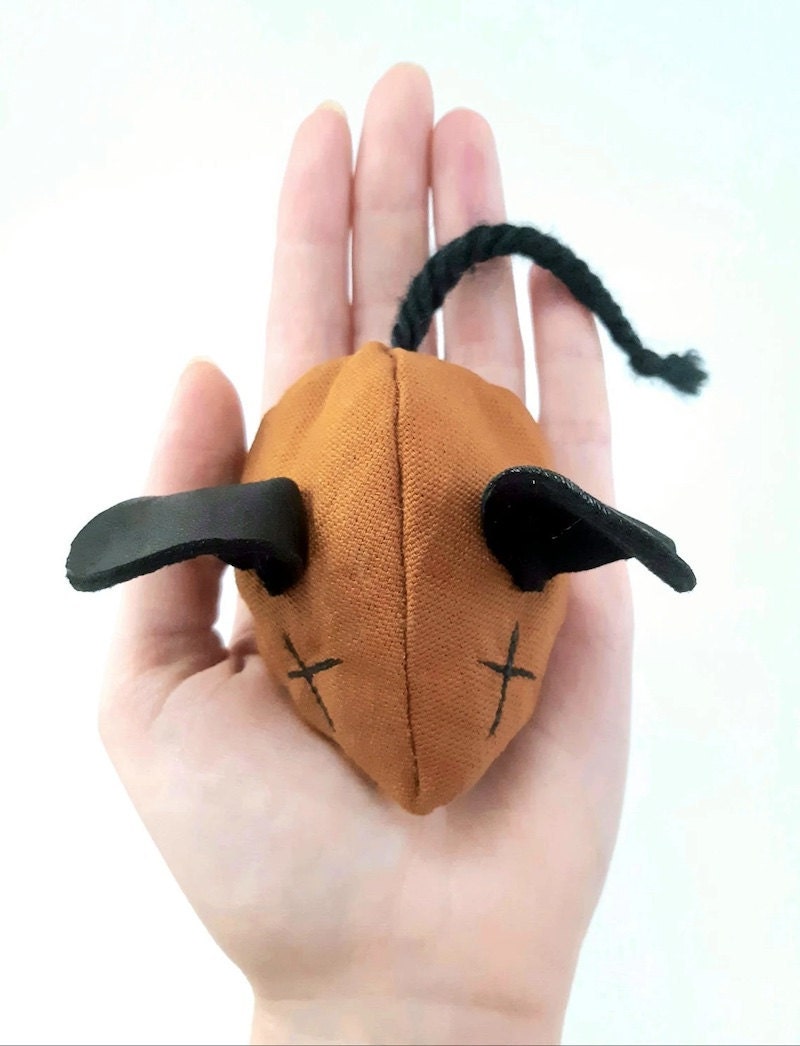 SHOP: Leather and canvas catnip mouse toy from Scruffy Cat Co, $22
This large mouse toy has catnip sewn just beneath the surface of the canvas body. Its mild-to-humans catnip scent and its neutral-toned hues means this cat toy is sure to get your senior cat's attention but also blend in with your more luxe decor.