Whether you're jet-setting to another country or taking a weekend road trip, these travel accessories will keep you organized in style.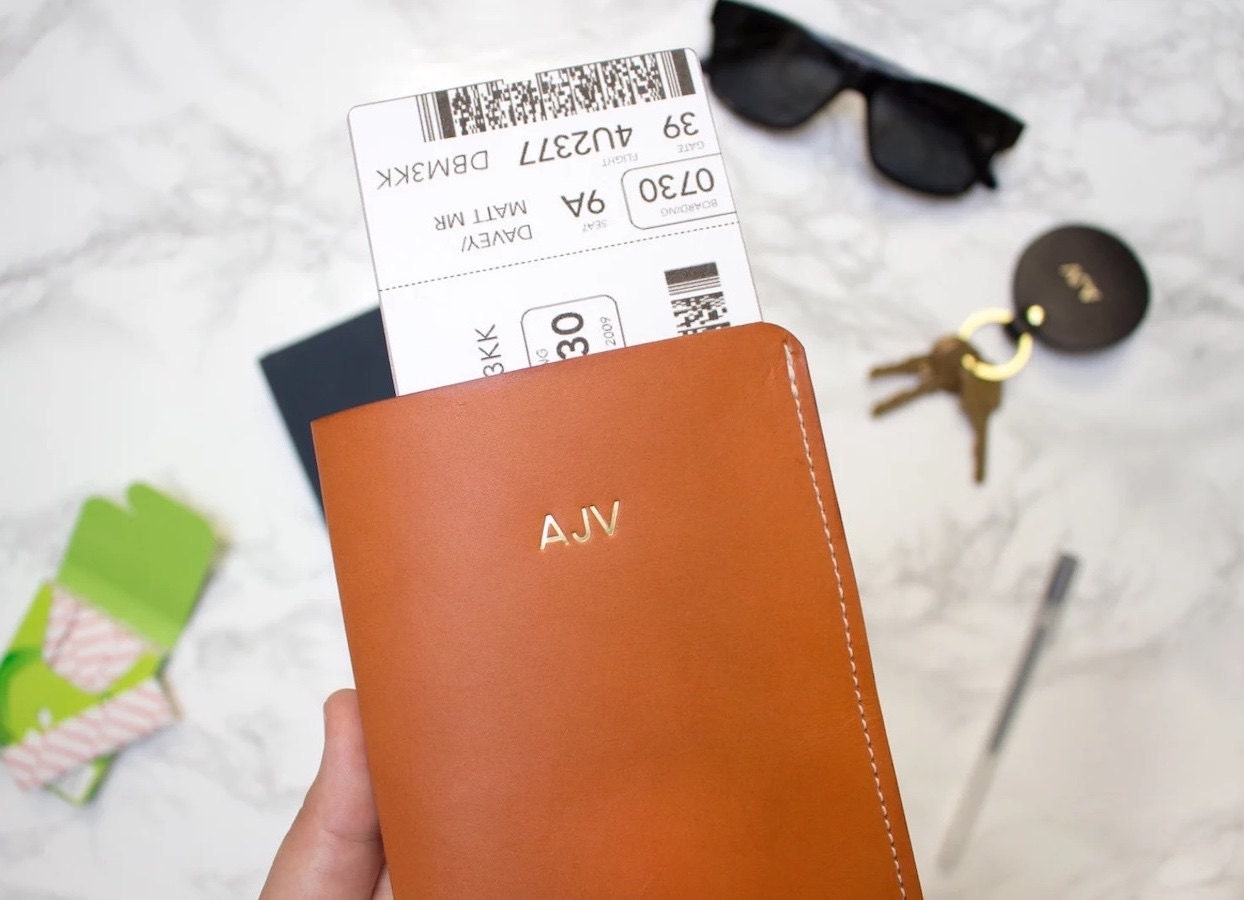 Ready to get back to exploring? We'll help you pack! From camping excursions to road trips to taking flight to a faraway land, traveling can open up whole new worlds for you. And whether you're planning a long trip or a short one, put your best foot forward by packing smartly with this helpful packing list of travel accessories.
Add a few of these best travel accessories to your bag, like an elevated leather dopp kit or a playfully printed passport cover, and get ready to hit the road. With personalized and special travel accessories from Etsy sellers, you'll be travel-ready whatever your style or destination.
So kick back, tick a few of your top locales off your bucket list, and enjoy these unique travel accessories handmade and crafted by our fabulous Etsy sellers.
Unique travel accessories
Just because travel accessories are ultra-useful, it doesn't mean they have to be drab or ordinary. These unique travel accessories pack a lot of personality and practicality in their designs, making them the perfect combination of form, function, and fun.
1. Best passport cover for a quick trip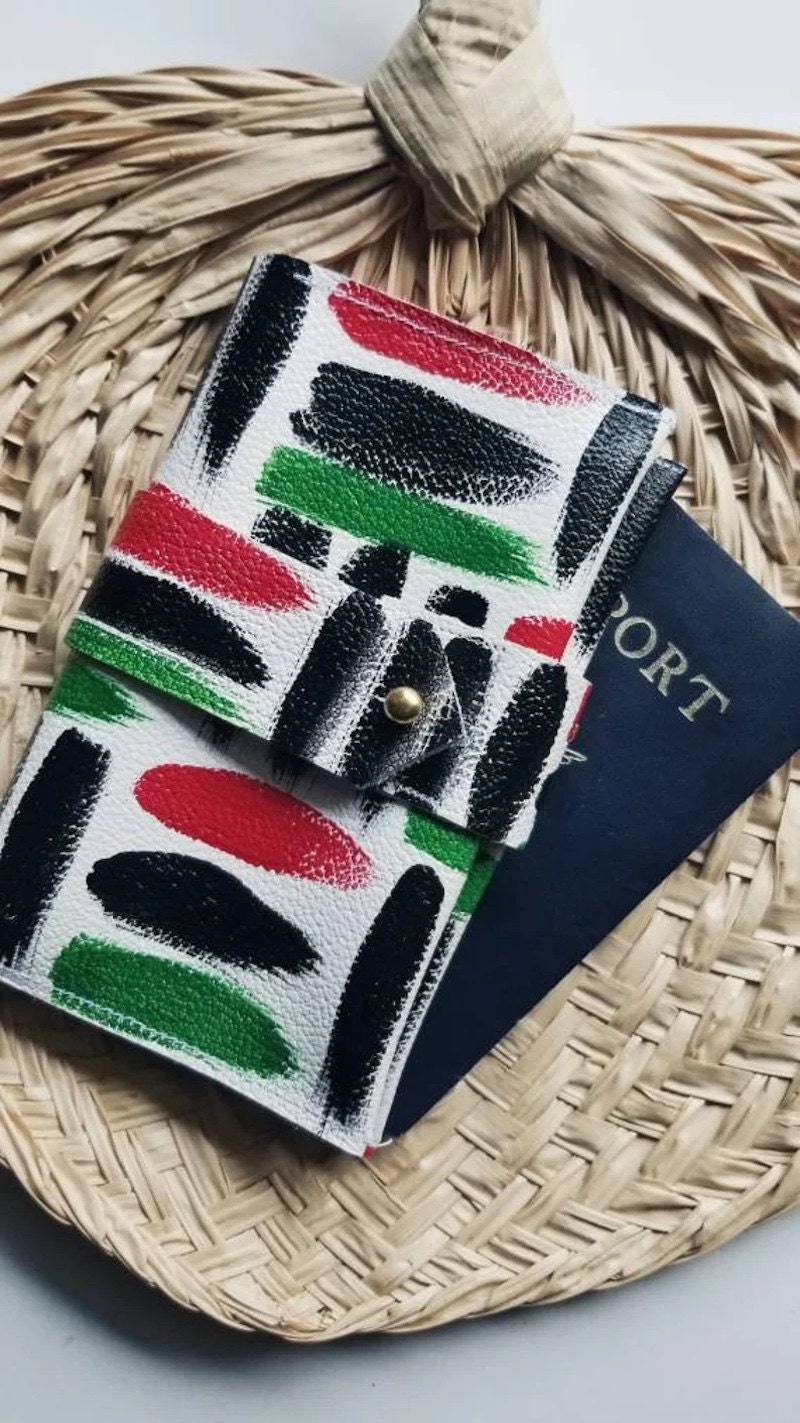 SHOP: Painted leather passport cover from RI-KI-TEKT, $85
This hand-painted beauty is your new favorite companion as you travel far and wide for your next adventure. Its playful-yet-earthy design features abstract shapes painted across its textured leather base. But this passport cover isn't just stylish! With your passport in tow, you can store up to 10 cards in the two additional pockets, so no more fumbling for your passport, ID, and credit card as you zoom through the airport.
2. Best duffle bag for weekend trips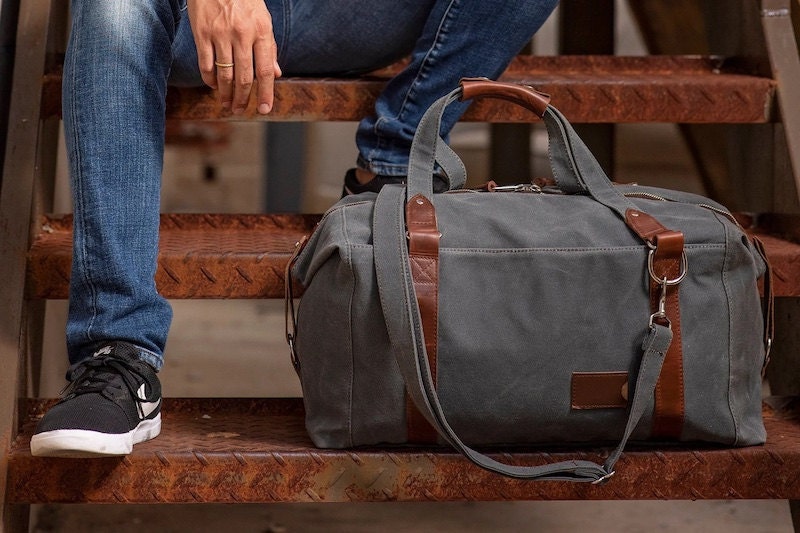 SHOP: Waxed canvas duffle bag from Clark and Taft, $472
Not all trips have to be weeks-long journeys to faraway lands. Sometimes, the most epic trip can be a weekend at a spot that's only a short drive away. Keep a duffel bag on-hand, like this personalized weekender duffle bag. It's just large enough to pack your weekend's must-haves before chucking it in the back seat and heading to your favorite nearby spot.
3. Best fanny pack for a tropical vacation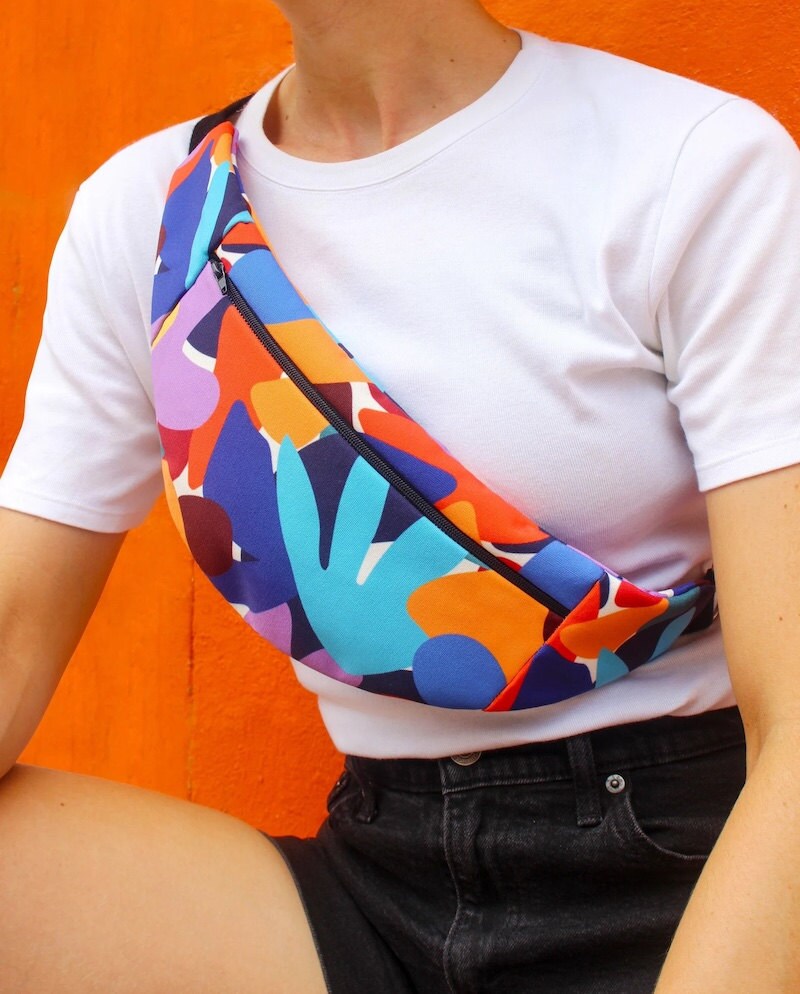 SHOP: Vibrant patterned fanny pack from Josie Creas, $66
Part fanny pack, part crossbody bag, this accessory makes sure you're packing joy with you for your next trip. Perfect for keeping a few essentials as you lounge on the beach or shop the boardwalk, this vibrant accessory will make any outfit pop in the best way.
4. Best luggage tag for air travel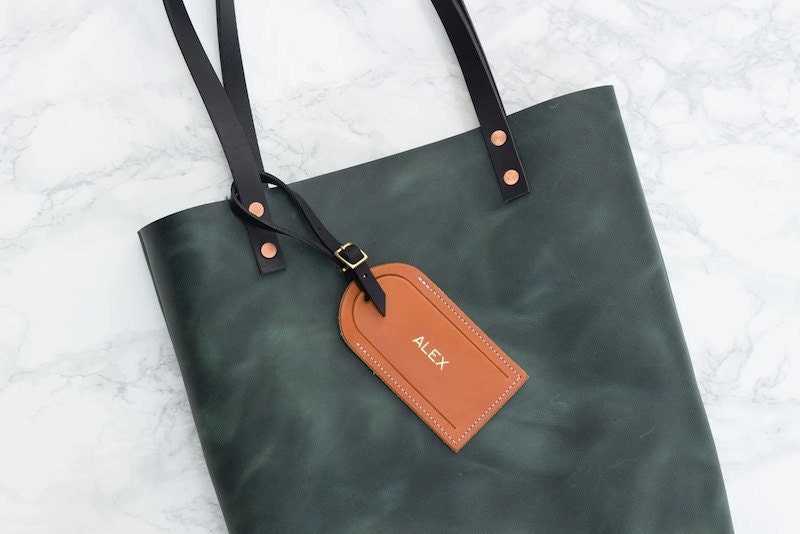 SHOP: Personalized leather luggage tag from Fitzy Design, from $44
A modern design that makes an excellent gift for him (looking at you, groomsmen!), this personalized luggage tag will make you grateful to never have to search through a sea of suitcases that all look just like yours at baggage claim.
5. Best hip bag for exploring a city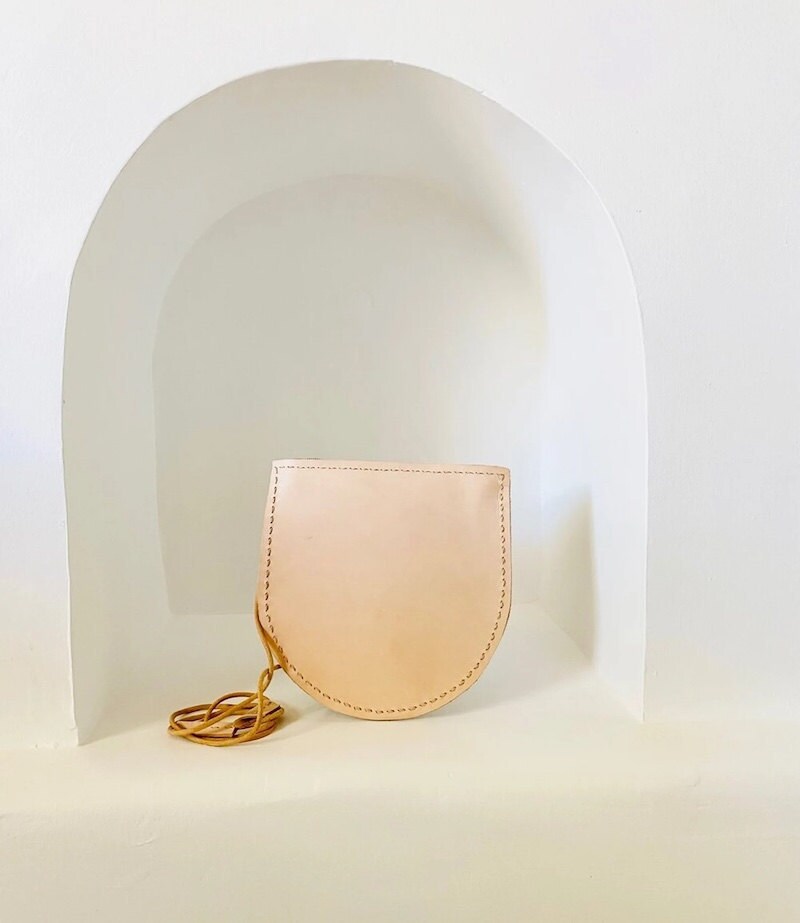 SHOP: Vegetable-tanned leather hip bag from Ida+Moon, $238
When you're strolling through a new city or heading to an amusement park, you want to keep your hands free as you ride the loop-de-loop one last time. Enter: This oh-so-chic, vegetable-tanned leather hip bag, which ties securely around your waist as you hop on the next subway or jump on the next carnival ride. Bonus—its slim size means it slides easily into your favorite travel backpack until you're ready to use it.
6. Best camera strap for photo-worthy tours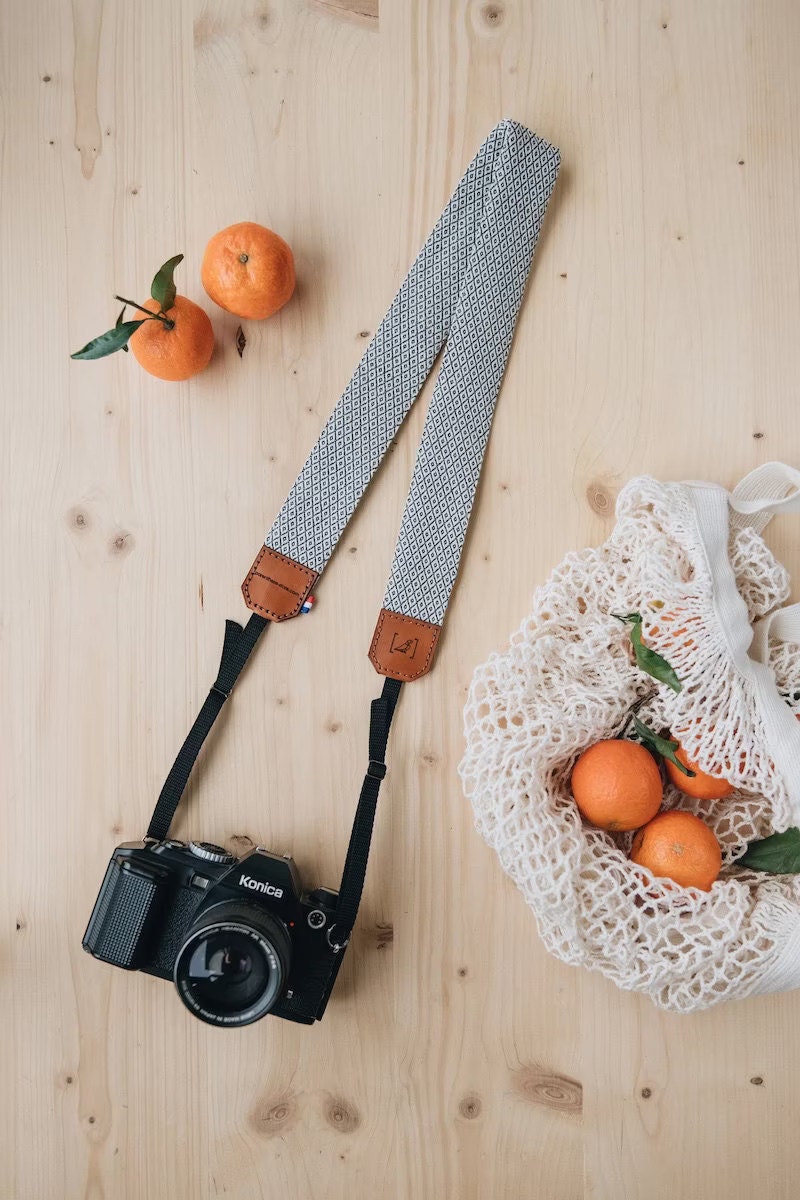 SHOP: Woven cotton camera strap from Parenthèse, from $50
Lights! Camera! Action! Every grand tour deserves a photoshoot and every travel photographer needs a great camera strap. Add custom engraving to the leather (or vegan leather!) fasteners to make your mark on your gear.
7. Best passport cover for study abroad trips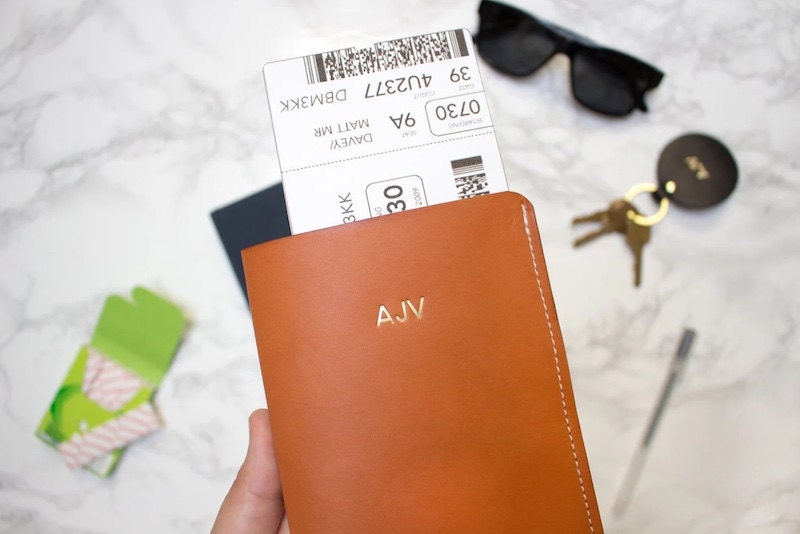 SHOP: Customized monogrammed passport cover from Fitzy Design, from $65
If you're heading out on an international trip and hoping to collect a lot of stickers, stamps, and travel visas this semester, you need a passport cover that feels so you. This leather passport cover is fully customizable and comes hand-stamped and foiled with your monogram, so you'll be traveling in style faster than you can say "Bonjour!"
8. Best luggage tag for long distance travel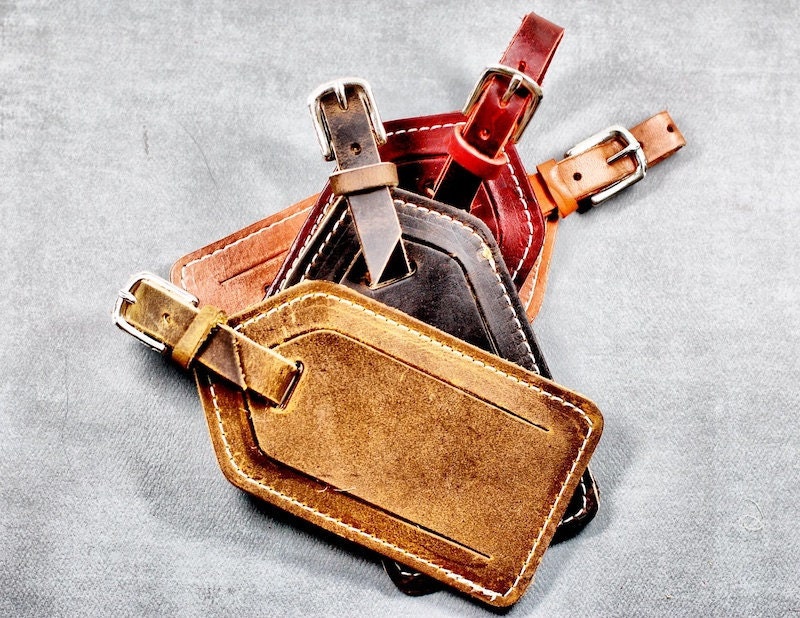 SHOP: Leather luggage tag from Divina Denuevo, $25
Available in a variety of natural hues, this luggage tag makes a lovely gift for the wayward travelers in your life—even if that traveler is you! The best part? This luggage tag comes with free customization up to three letters of your (or your love's!) monogram.
Best travel toiletry bags
Whether you need a way to tote your toiletry basics or have an elaborate skincare and makeup routine, having a perfectly-sized travel toiletry bag for your favorite products is an absolute must when doing your face on the go.
9. Best toiletry bag for him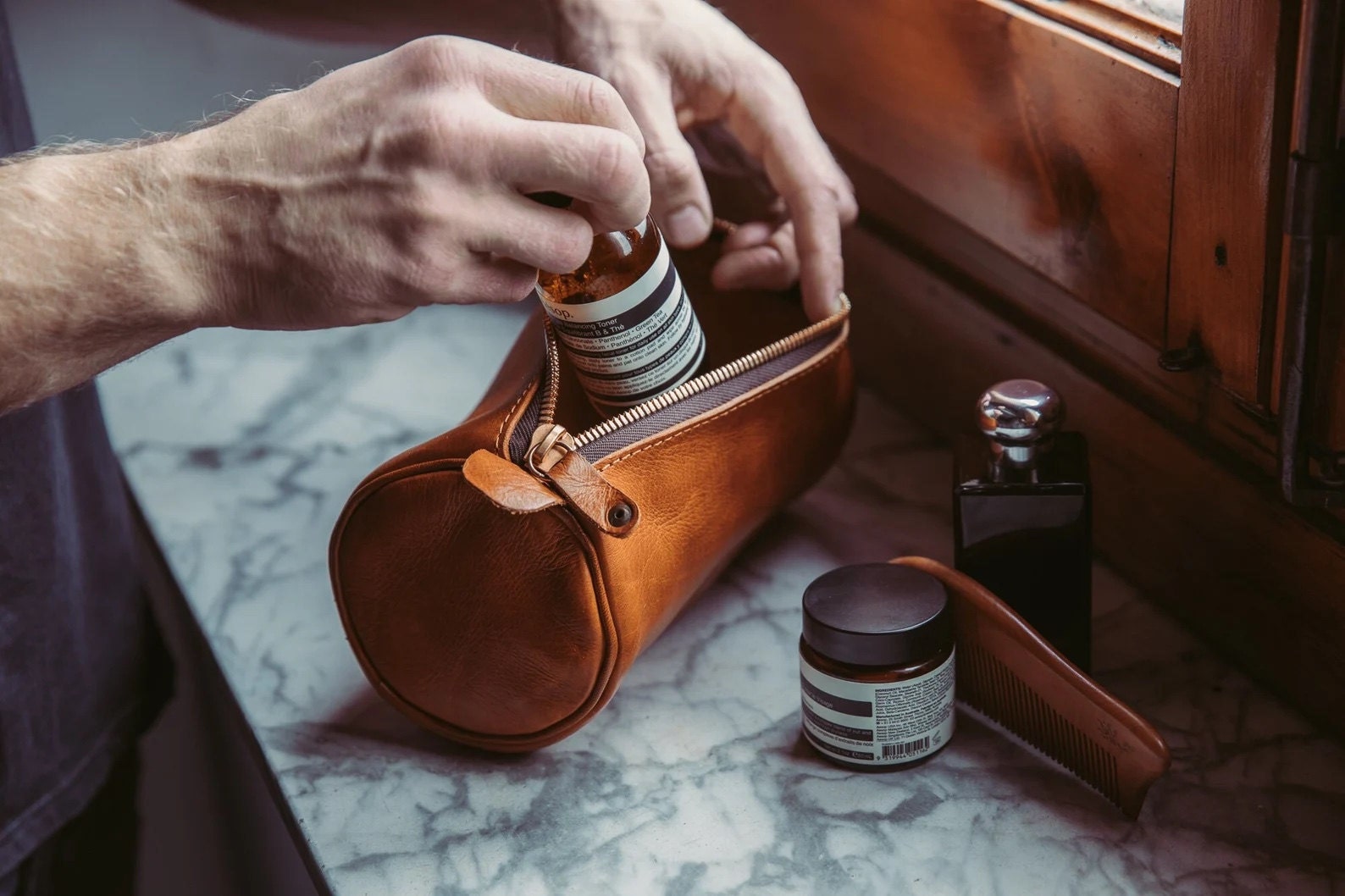 SHOP: Leather toiletry bag dopp kit from Linden Leather Co., from $109
An elevated and modern dopp kit, this leather toiletry bag will up your packing game. The leather is naturally tanned by hand and comes in a cognac color for an upscale and sophisticated look. Add leather embossing to make it an extra-special gift for him.
10. Best large travel makeup bag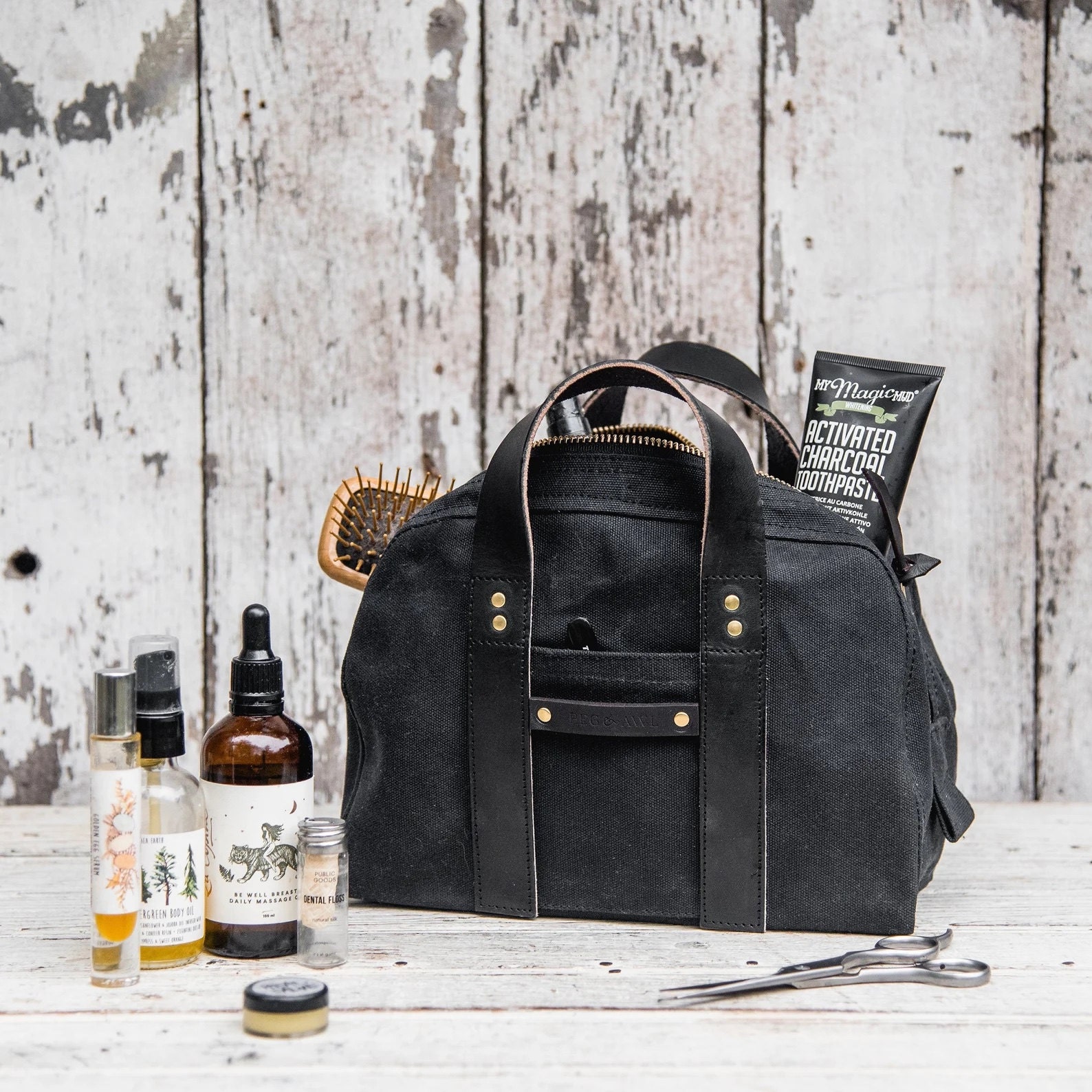 SHOP: Waxed canvas travel makeup bag from Peg and Awl, from $144
Just because you're traveling doesn't mean you have to skimp on your skincare routine! This large travel makeup bag is large enough to hold all the toiletries and products from your regular routine. Inspired by Civil War medical bags traditionally carrying medical supplies and remedies, this dopp kit features leather loops to fit your bottles of oils, serums, and toners—which are nothing if not modern skincare remedies.
11. Best toiletry bag for wedding travel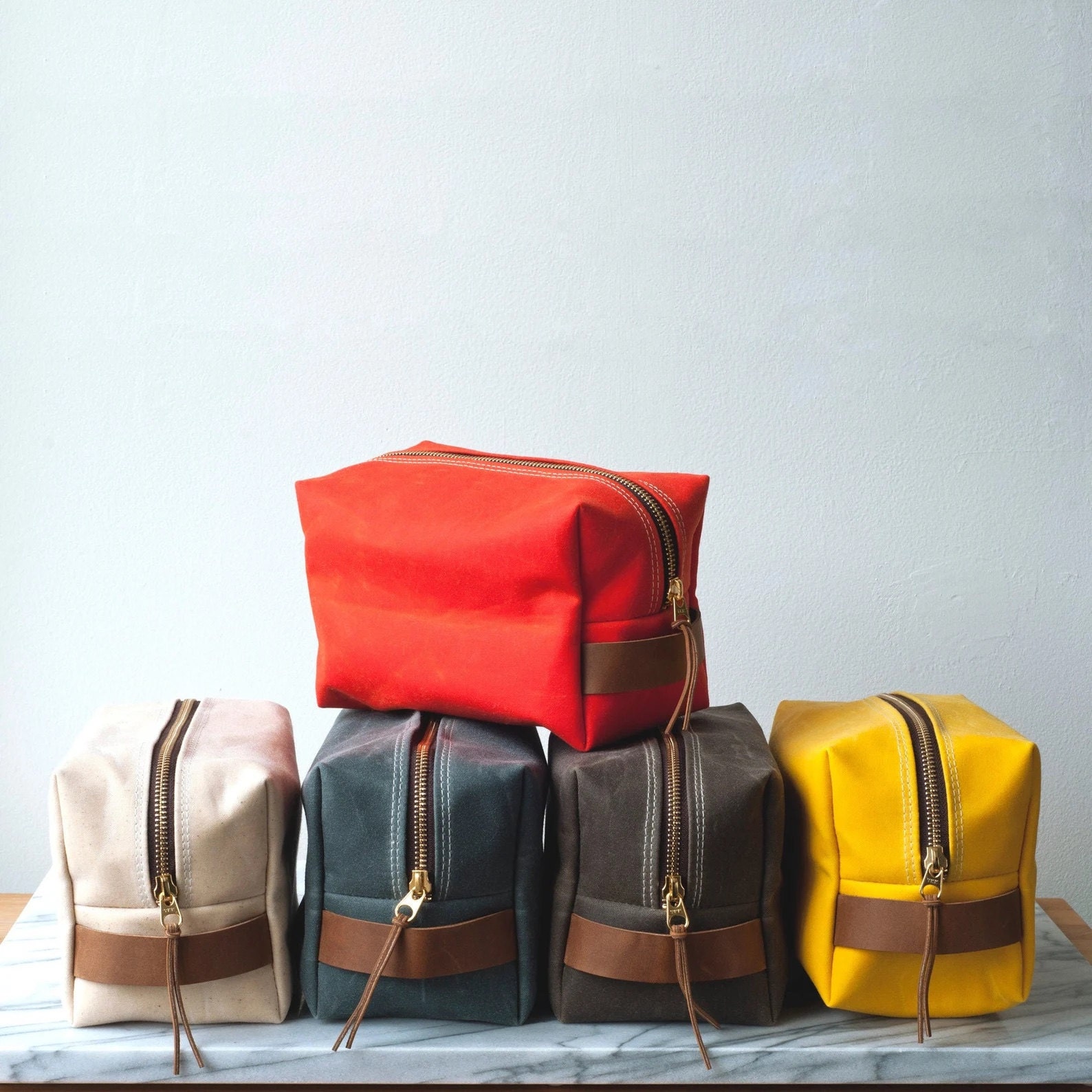 SHOP: Personalized waxed canvas makeup bag and dopp kit from zeyn NY, $85 for one
For the father of the bride, the groomsmen, or wedding guest travelers, this personalized dopp kit is made for all your shaving needs, and if you're a makeup wearer, this is perfect for touchup products too. With five different color choices for the waxed canvas fabric and the option to add a personalized leather tag to the zipper, you can't go wrong with this travel toiletry bag.
12. Best small travel makeup bag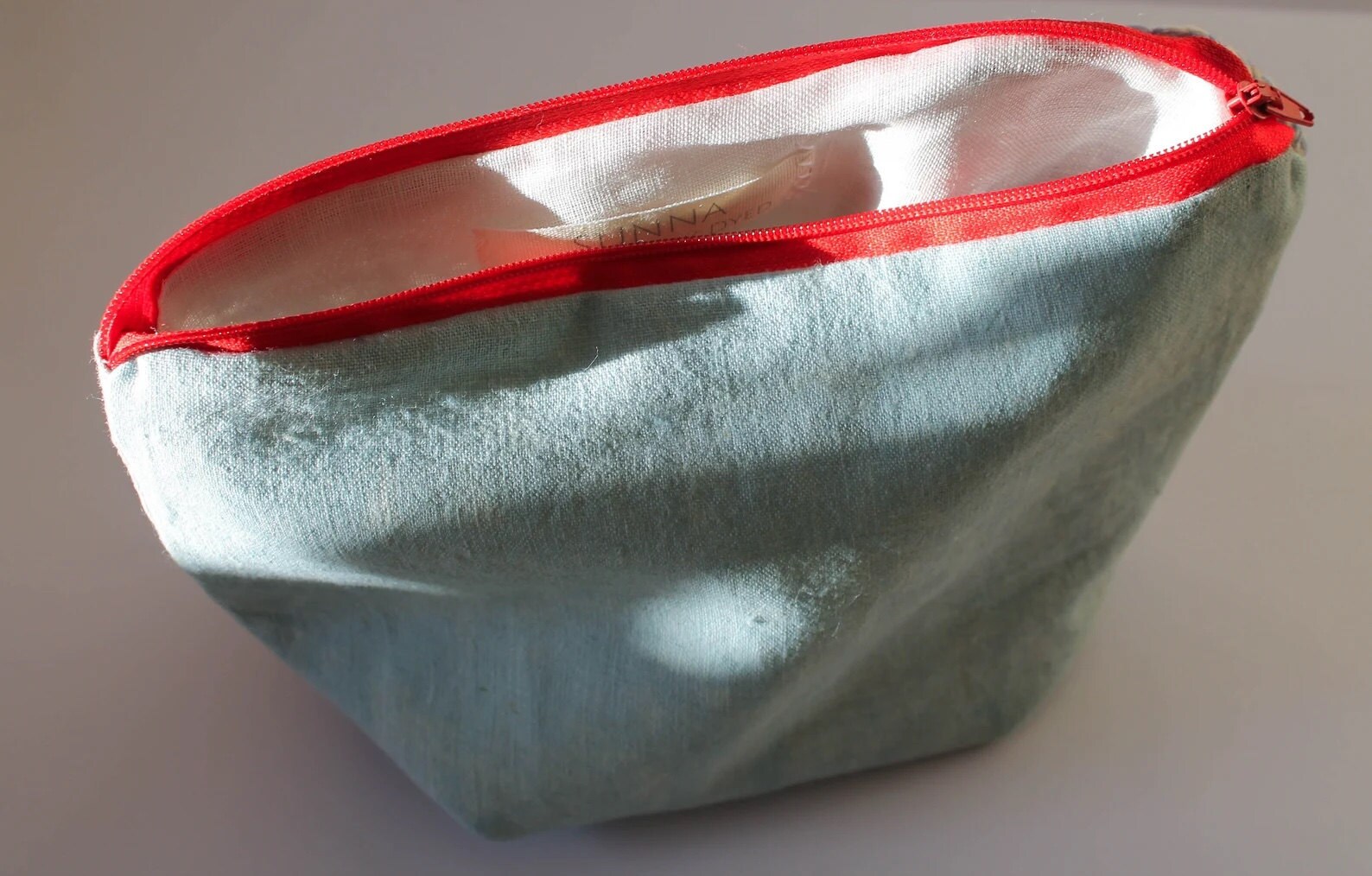 SHOP: Small plant dyed makeup bag from Sunna Botanically Dyed, $22 for one
Going on a quick trip and only need to pack a few products in your travel makeup bag? This small but mighty earthy pouch is dyed naturally using real plants, like the Japanese indigo this Etsy seller grew in their own garden.
13. Best catch-all bathroom bag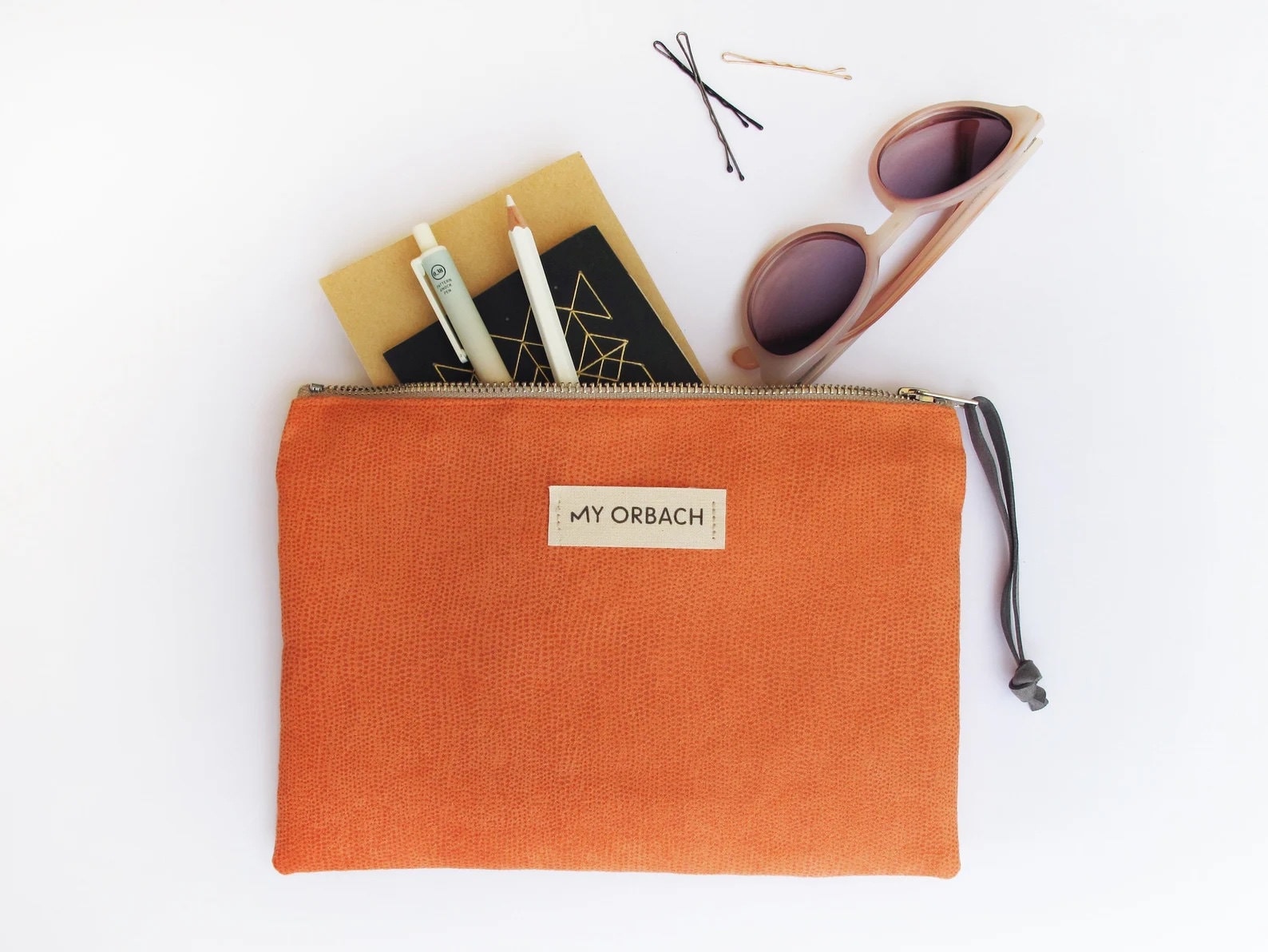 SHOP: Vegan suede makeup bag from My Orbach, $52
For a pouch that holds your sunglasses, lip balm, and your sunscreen, this minimalist vegan suede makeup bag can easily double as your go-to casual clutch.
Car travel accessories
If the open road is calling your name, answer back with a road trip of a lifetime. Just don't forget all your handy car travel accessories to make your travels feel like you're hitting every green light ahead of you.
14. Best travel organizer for techies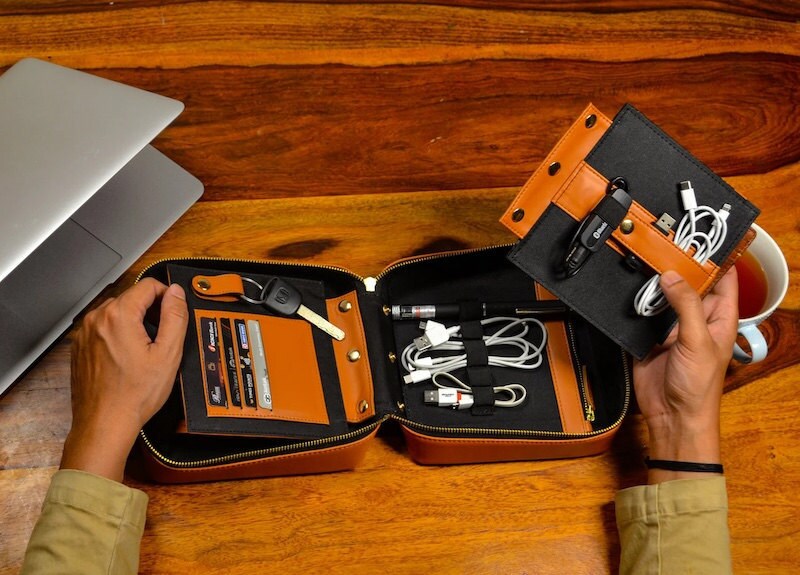 SHOP: Vegan leather travel organizer from Rashki, $59
If some travel accessories are like broken down buggies, this travel organizer is the limousine. With its loops for all your cords and chargers, slots for credit cards, a dedicated zip pouch for adapters, and a hook for arranging your keys, you'll be shocked how many things you can fit in this small package.
15. Best cord holder for road trips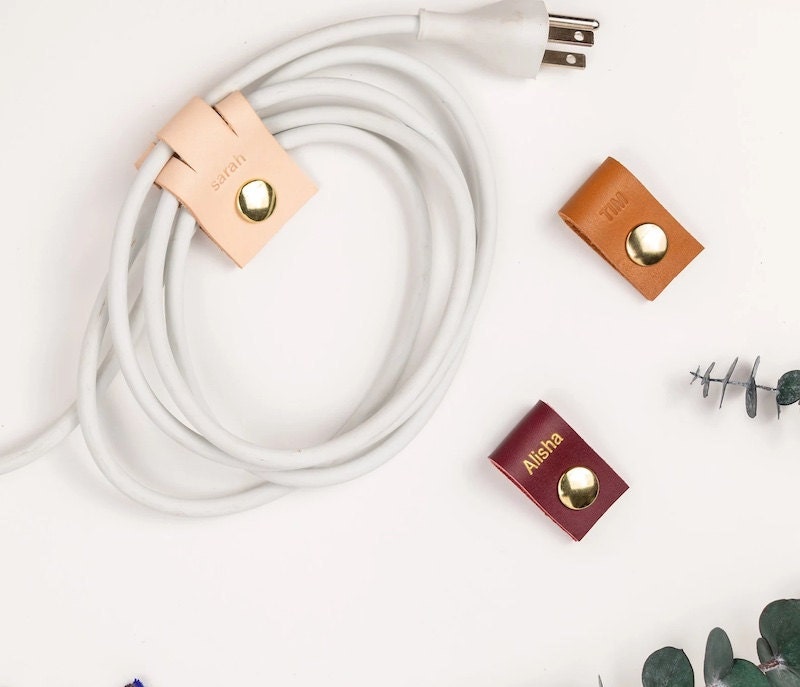 SHOP: Leather cord keeper set of three from Keyaiira, from $27
Good things come in threes. Exhibit A: This cord holder set. With two small cord keepers and one large holder complete with loops to keep those extra-long cables tidy, you won't end up in a tangle of wires as you search for your charger at the next rest stop. Even better? These cord organizers can be monogrammed, so you'll always know those are your headphones and be assured you aren't accidentally stealing your travel companion's set.
16. Best car coasters for day trips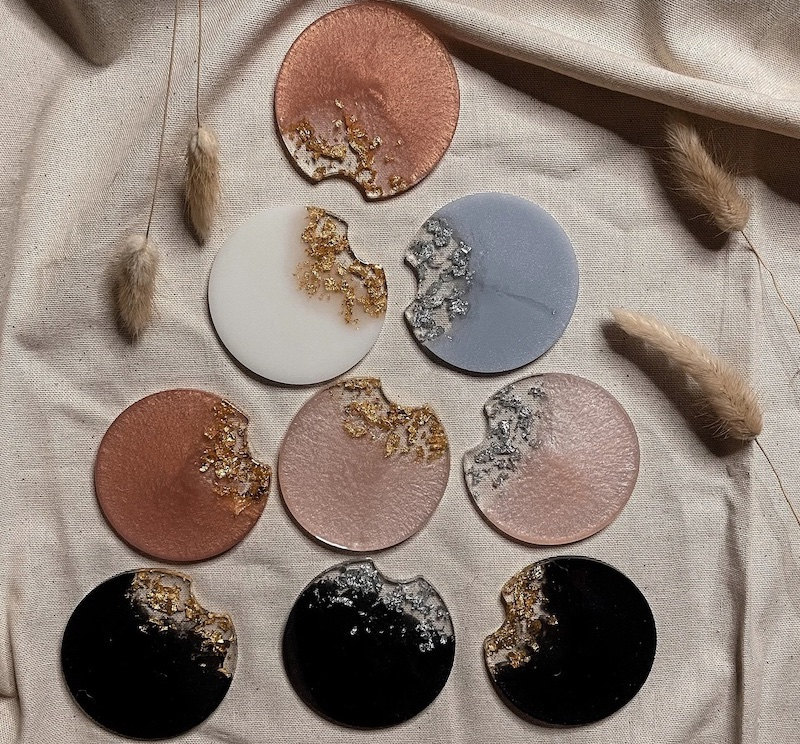 SHOP: Resin and gold leaf car coasters from VIVIANxCO, from $13
Car accessories are often utilitarian, and for good reason, but these are pretty and practical. These resin coasters with a little bit of sparkle and glitter are perfectly sized for most car cup holders, making your car a little more organized and tidy even on those long drives back home.
17. Best coin purse for traveling cross-country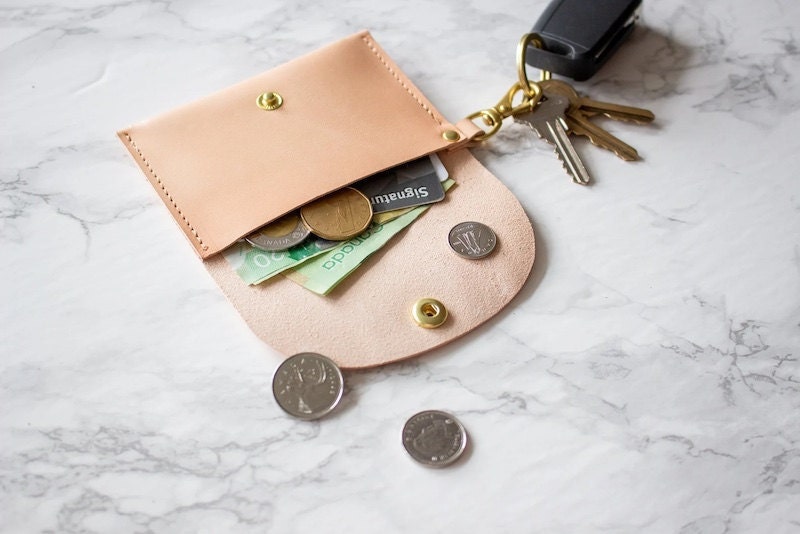 SHOP: Leather monogrammed wallet with keychain from Fitzy Design, $44
Paying tolls and parking fees as you travel across the country can mean frantically fumbling around for your wallet and cup holders for loose change. Keep this coin purse handy so you keep some cash and a credit card handy so you can zoom through all those paytolls.
18. Best car garbage can for long days on the road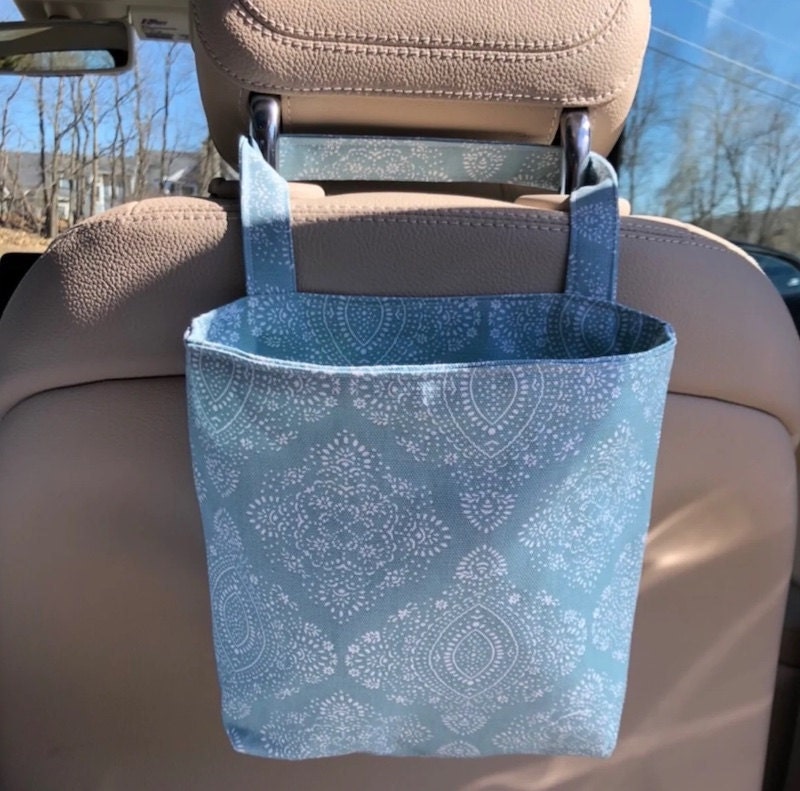 SHOP: Over seat car garbage can from Linda And Stitch, from $13
Don't want to wait until the next rest stop to toss your trash? Sick of that well-worn plastic bag you found at the bottom of your glove compartment? This clever car garbage can hooks around the back of the passenger seat, so your travel buddies can keep the vehicle tidy even on the longest of road trips. This is especially great if you have kiddos in the car, who may or may not be eating all of the fruit snacks you packed.
Dog travel accessories
You and your precious pup do everything together: You wake up together, you eat at the same time, and have gone on countless walks in the neighborhood. So you absolutely have to have your cutest companion join you on your next adventure, and you want to make sure your pooch is travel-ready. Don't forget these doggie travel accessories, they make whatever trip you're planning a walk in the park.
19. Best dog carrier for public transportation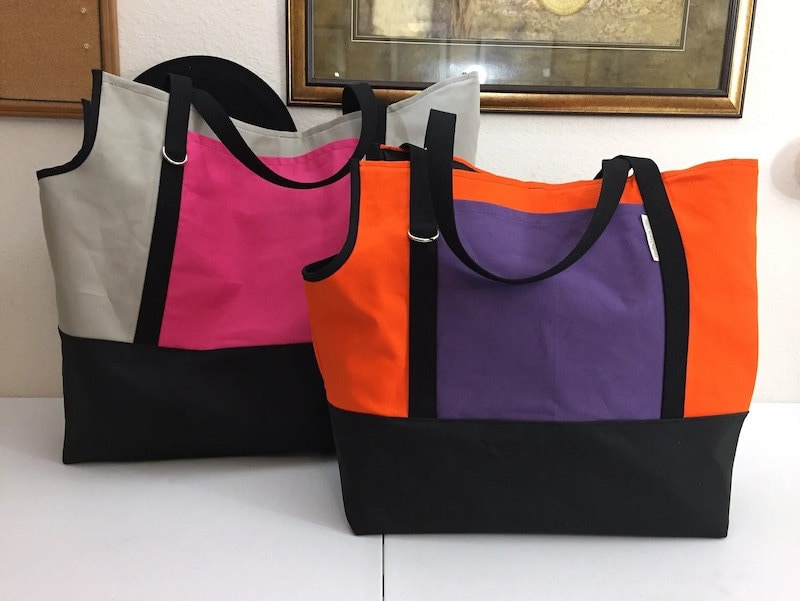 SHOP: Color-blocked custom dog carrier from Max's Mom Creations, from $116
Using public transit with your pup can be stressful, but this custom color-blocked dog carrier will keep your doggy close by even as you transfer to your connecting train. Have an extra-large fur baby? These carriers come in multiple sizes, so you can find the perfect fit and color combo for you and your poochie.
20. Best dog harness for traveling in the city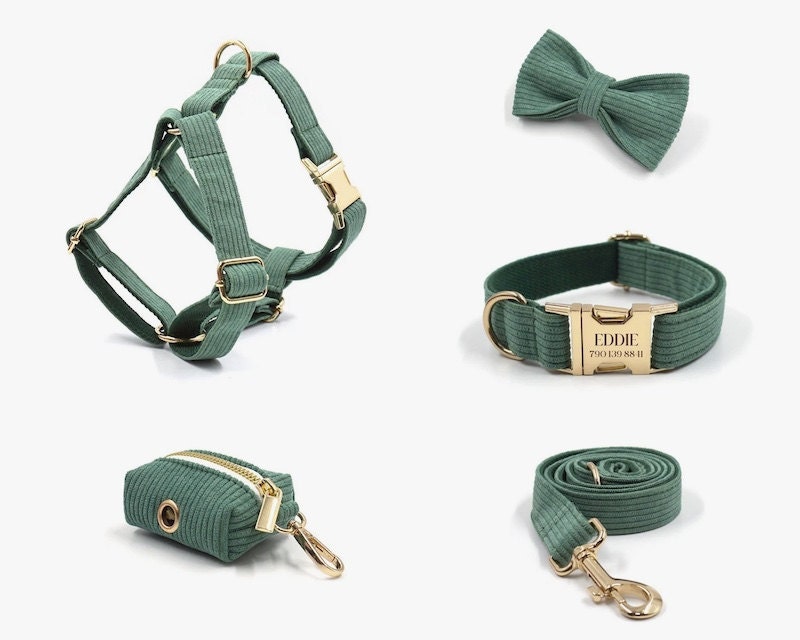 SHOP: Green corduroy velvet harness set from BOBOPUP, from $10 for harness
Talk about distinguished gentlemen! This corduroy velvet dog harness adds a little flair to your dog's travel wardrobe. Available in a set of harness, leash, dog collar, doo-doo bag holder, and (our favorite) a darling doggie bowtie, you and your pup can be equipped with all the gear for a stylish urban getaway.
21. Best luggage tag for dog lovers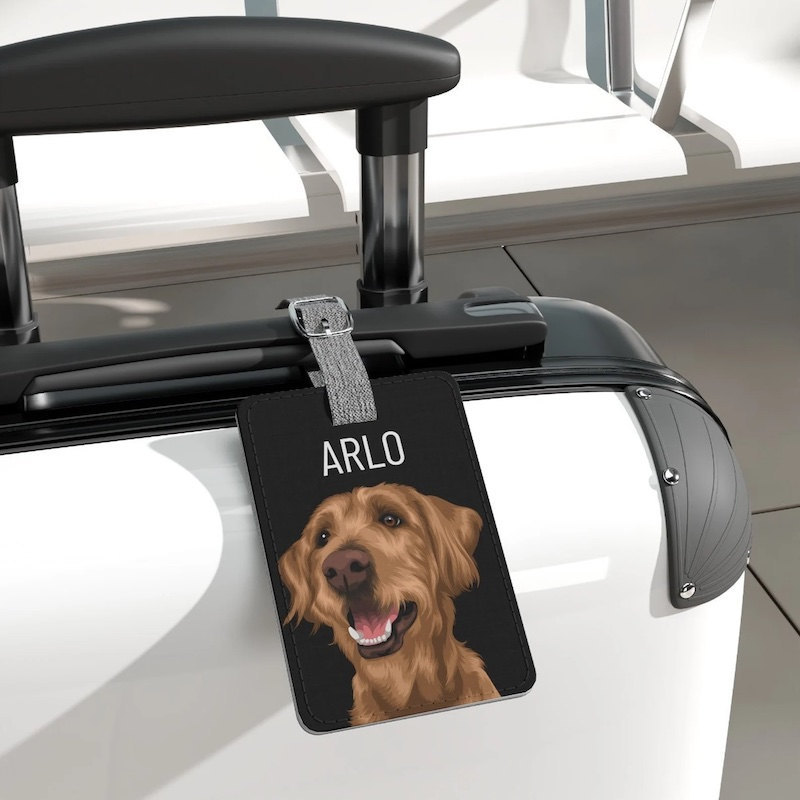 SHOP: Custom dog luggage tag from The Dog Parents, $35
Whether you're traveling with your dog or not, we know they're always in your heart. This custom luggage tag is printed with a picture of your furry friend, so you can easily identify your suitcase from the crowd, and properly label if your pup has his own suitcase too!
22. Best collapsible dog bowl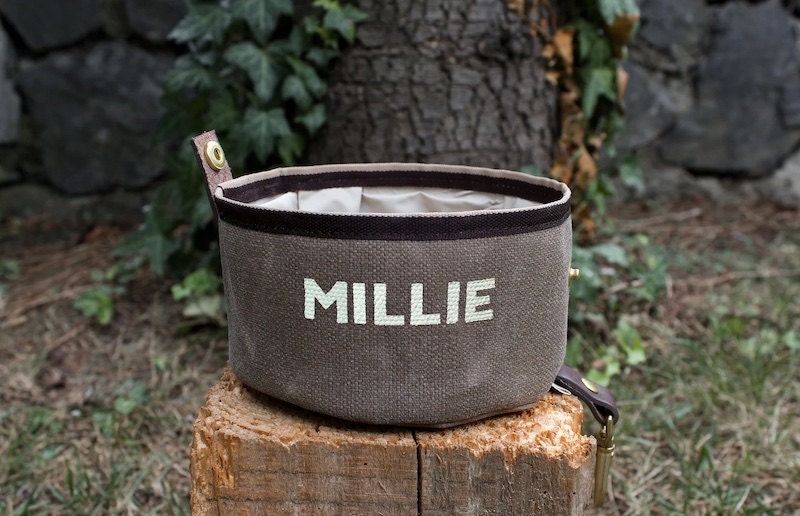 SHOP: Collapsible travel bowl from Mars and Mocha, from $26
Personalized just for your pet, this foldable food or water bowl is helpful when you need to make a quick pitstop. Buyers love its compact size when it's collapsed and appreciate how sturdy it is on uneven ground.
Best travel cases for accessories
Accessorizing can go by the wayside when packing for a trip, but these nifty jewelry and watch organizers will make you want to choose a different accessory for each outfit you pack.
23. Best leather travel watch case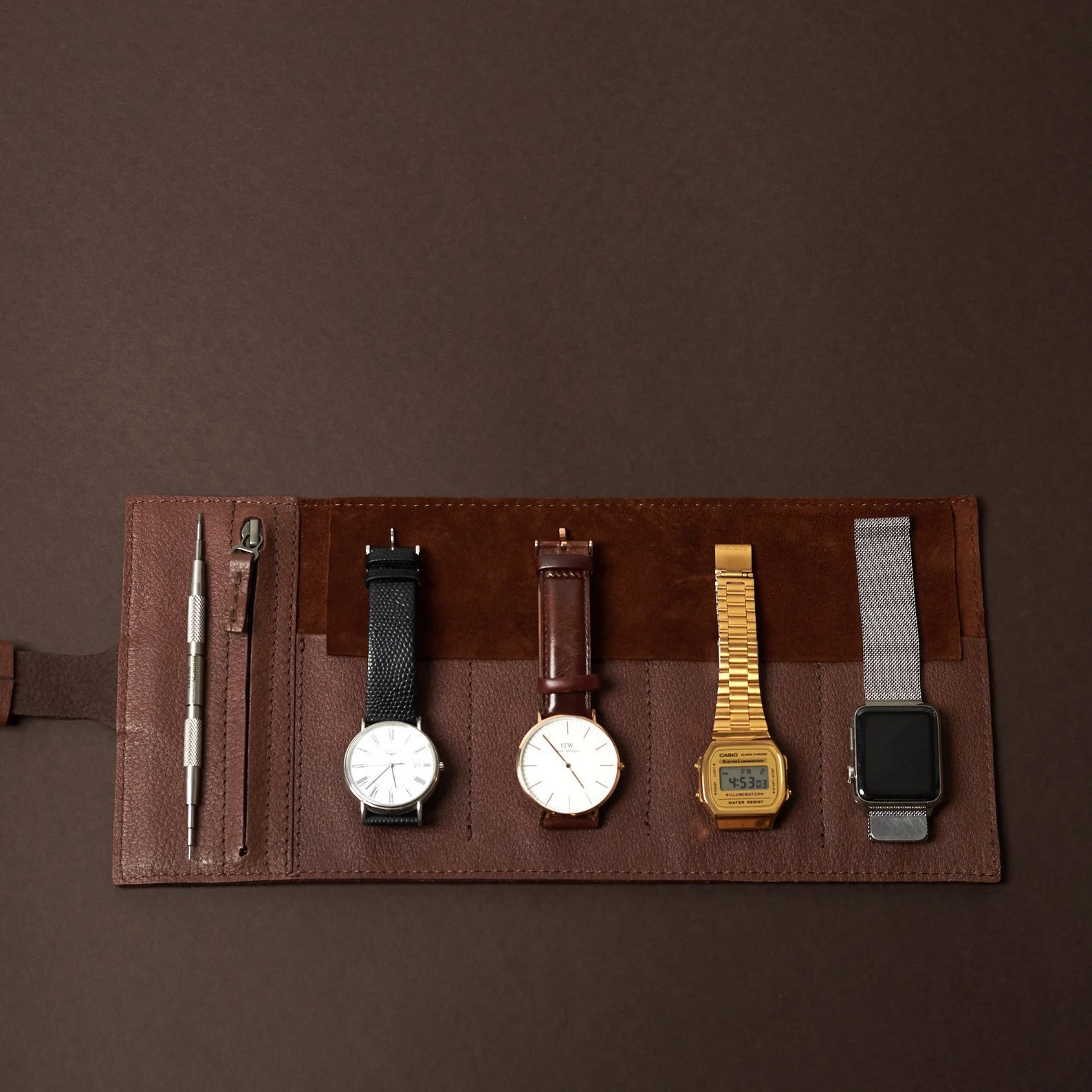 SHOP: Leather watch roll from Capra Leather, from $89
There's a time for every kind of watch, and there's a watch for every time! This watch organizer can store up to six watches (or whatever accessory you need to take on your travels) and rolls up into a perfectly packable pouch. Plus: This leather watch roll makes a great gift for him.
24. Best small travel jewelry case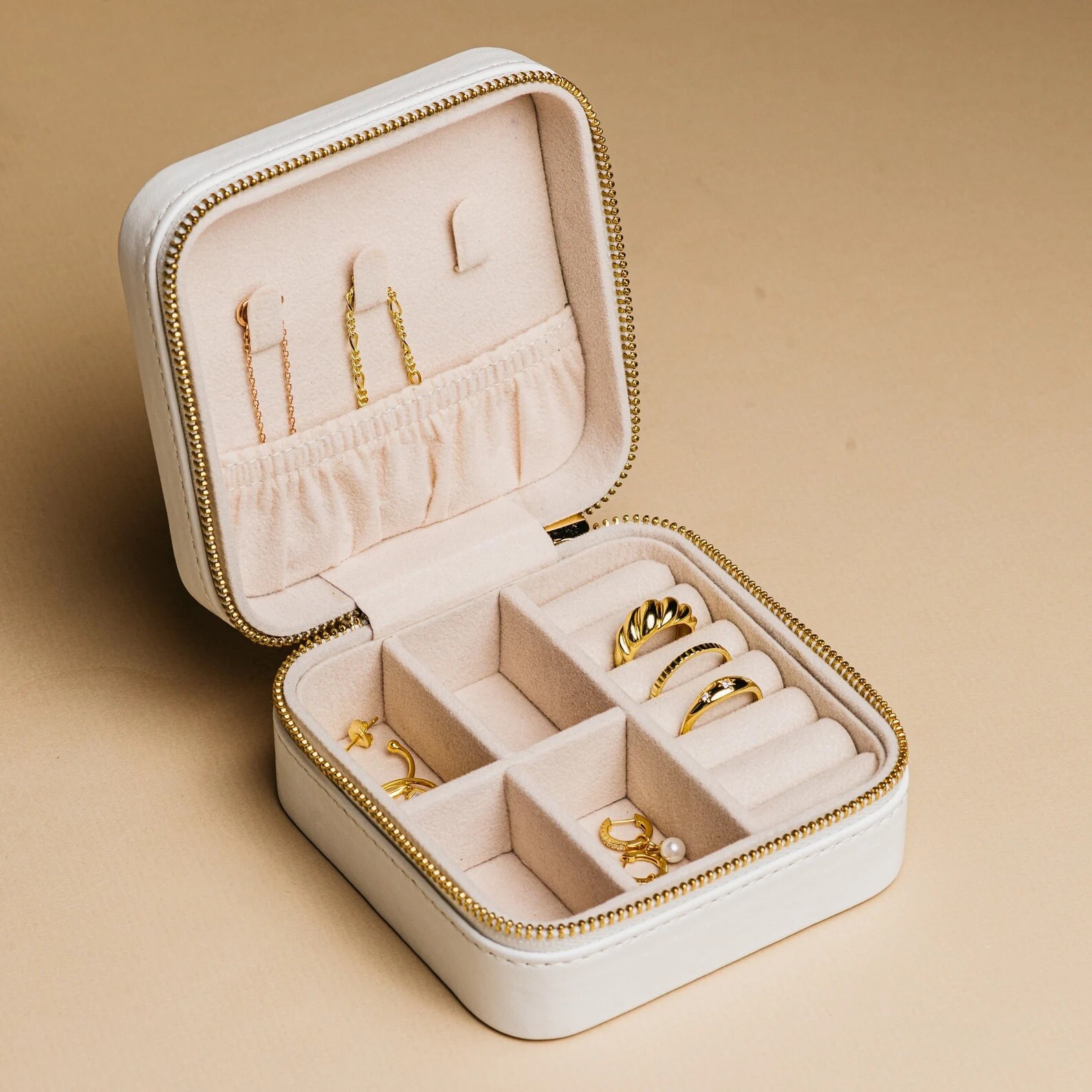 SHOP: Mini travel jewelry case from Caitlyn Minimalist, $26
If you're a minimalist when it comes to accessories, look no further than this super-cute travel jewelry case. With compartments for rings, earrings, and necklaces with a sturdy vegan leather exterior, you'll have a capsule closet worth of jewelry on the go.
25. Best personalized jewelry case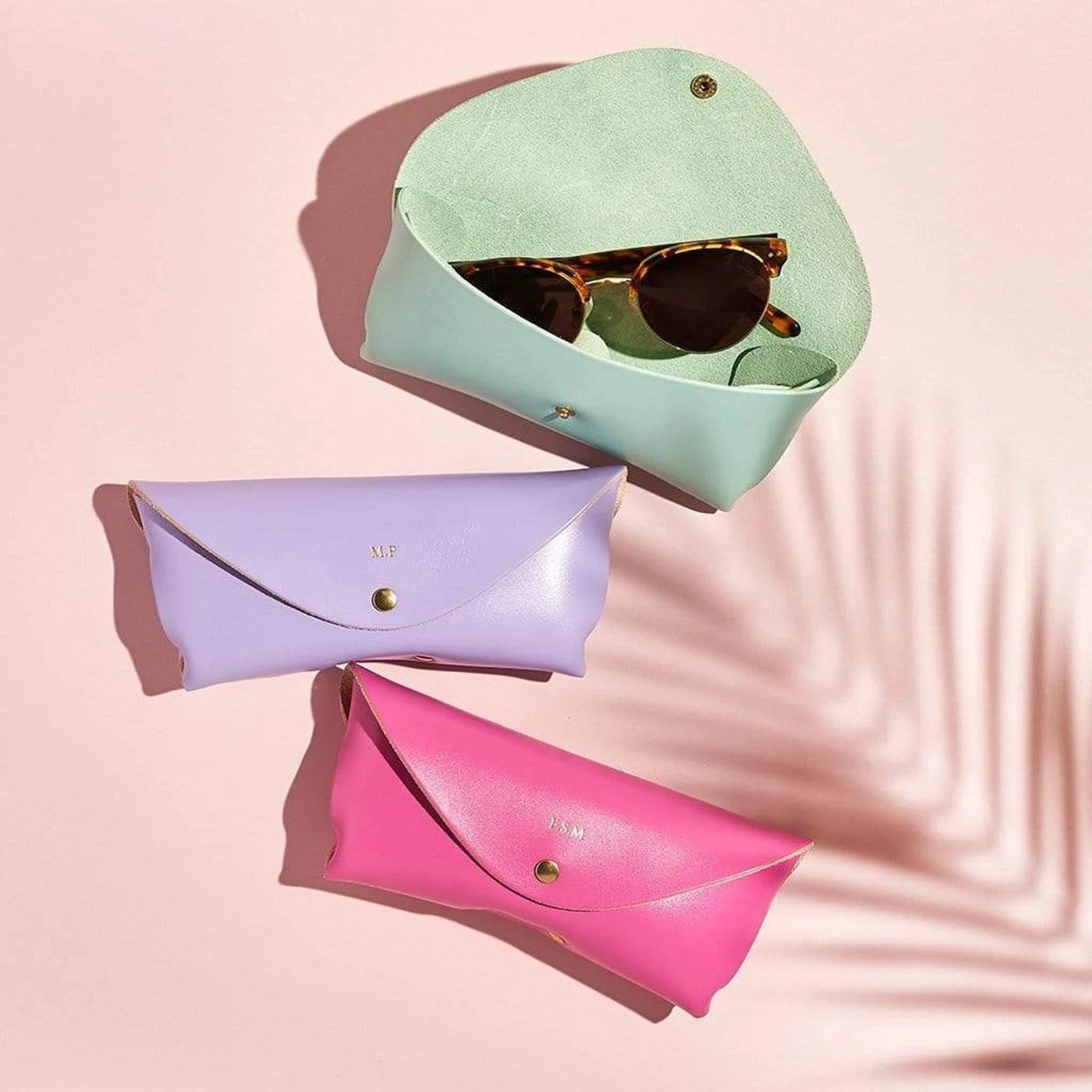 SHOP: Pastel personalized leather glasses case from Sbri Studio, $50
Going out to sunnier weather? Stash your shades and beachy accessories in this customized leather glasses case. Choose from pastel hues or our favorite color, leopard print, to add some color and personality to your travel jewelry cases.
Baby travel accessories
Once you have a little one, taking a trip can be complicated. But with a handy baby travel checklist and a few of these super-useful travel accessory essentials, jetsetting with your baby just got a whole lot simpler.
26. Best diaper bag for traveling with a baby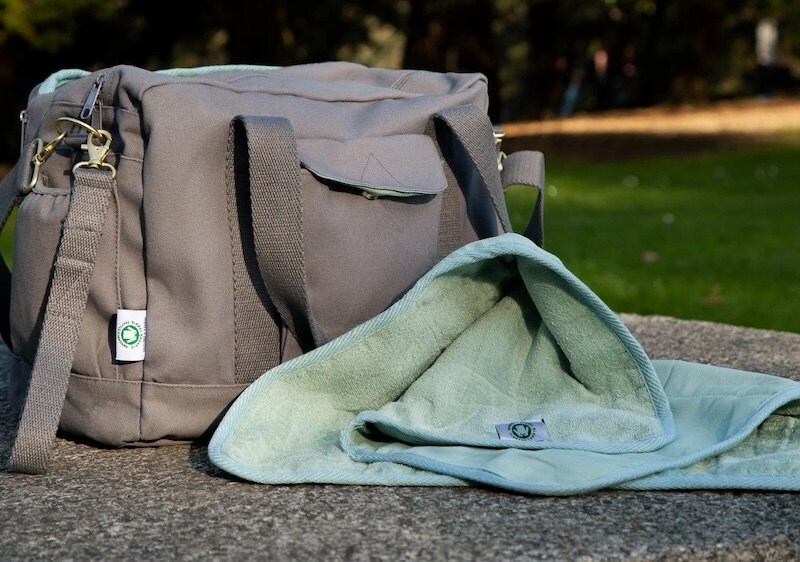 SHOP: Organic cotton diaper bag from Dera Design, $85
Equipped with stroller straps, a super-soft, portable changing pad, multiple bottle pouches so you and your wee one stays hydrated, and nine—that's right, nine—interior pockets, this is the best diaper bag for traveling to the park or across the continents. With its simple, gender neutral design, this diaper bag is made with the whole family in mind, and its organic cotton materials mean you can rest easy while you travel with your baby.
27. Best small baby blanket for on-the-go travel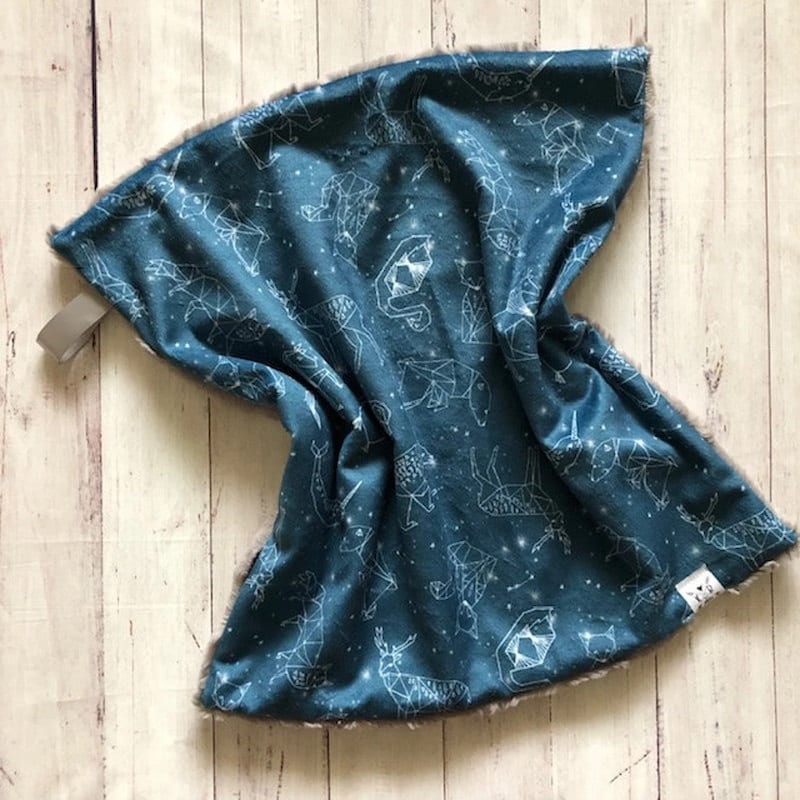 SHOP: Constellation travel baby blanket from Kookaburra Baby, $20
For impromptu nap times on the go or when a chilly spell hits at an inopportune moment, a cozy blanket can mean the difference between an easy transition to sleep and a testy temper tantrum. This constellation-inspired blanket is soft and small for stashing in the back of your stroller, so your little stargazer can sleep soundly no matter where they are.
28. Best reusable bags for your baby travel packing list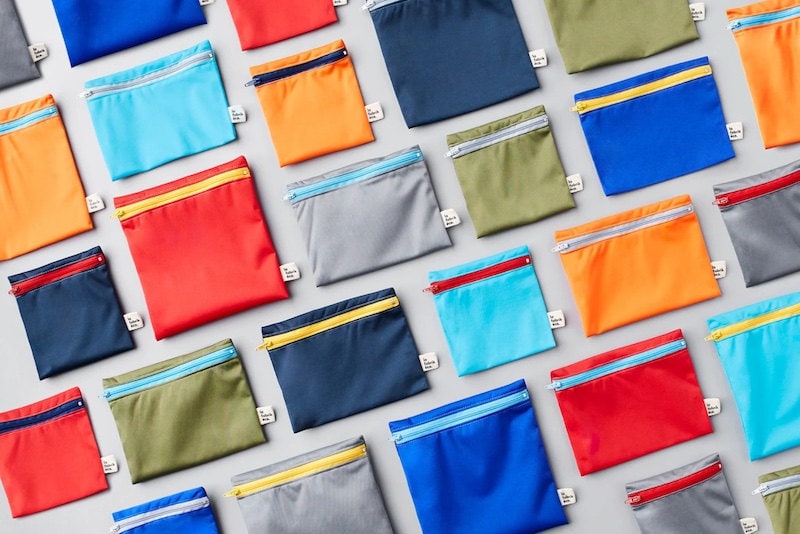 SHOP: Reusable pack of 12 zipper bags from la fabrik éco, $73
Most parents know the secret to being out and about with your baby or toddler is packing all the snacks all the time. Stash away snacks, extra pacifiers, and sandwiches with these waterproof, machine washable, reusable zip bags. Cut down your waste and add some color to your travel accessories—it's a win-win.
29. Best diaper changing bag for air travel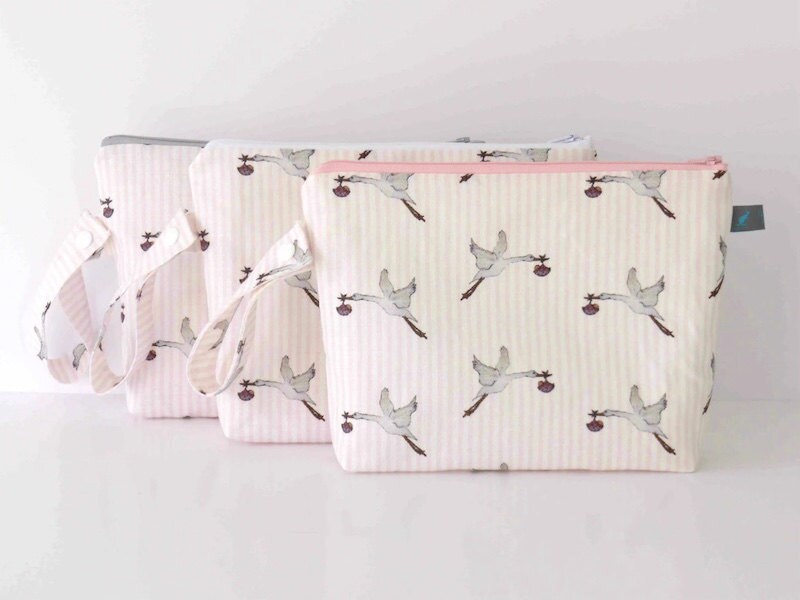 SHOP: Travel diaper bag from ollie & roo, $26
This travel-sized baby changing bag has a clever and convenient strap that can hook right around your wrist for easy carrying as you're toting around your little one at the airport. Large enough to fit a pack of baby wipes, a few spare diapers, and whatever cream your tot requires, and small enough to fit in your stroller, this changing bag is just right for traveling with a baby.
30. Best baby security blanket for traveling long distances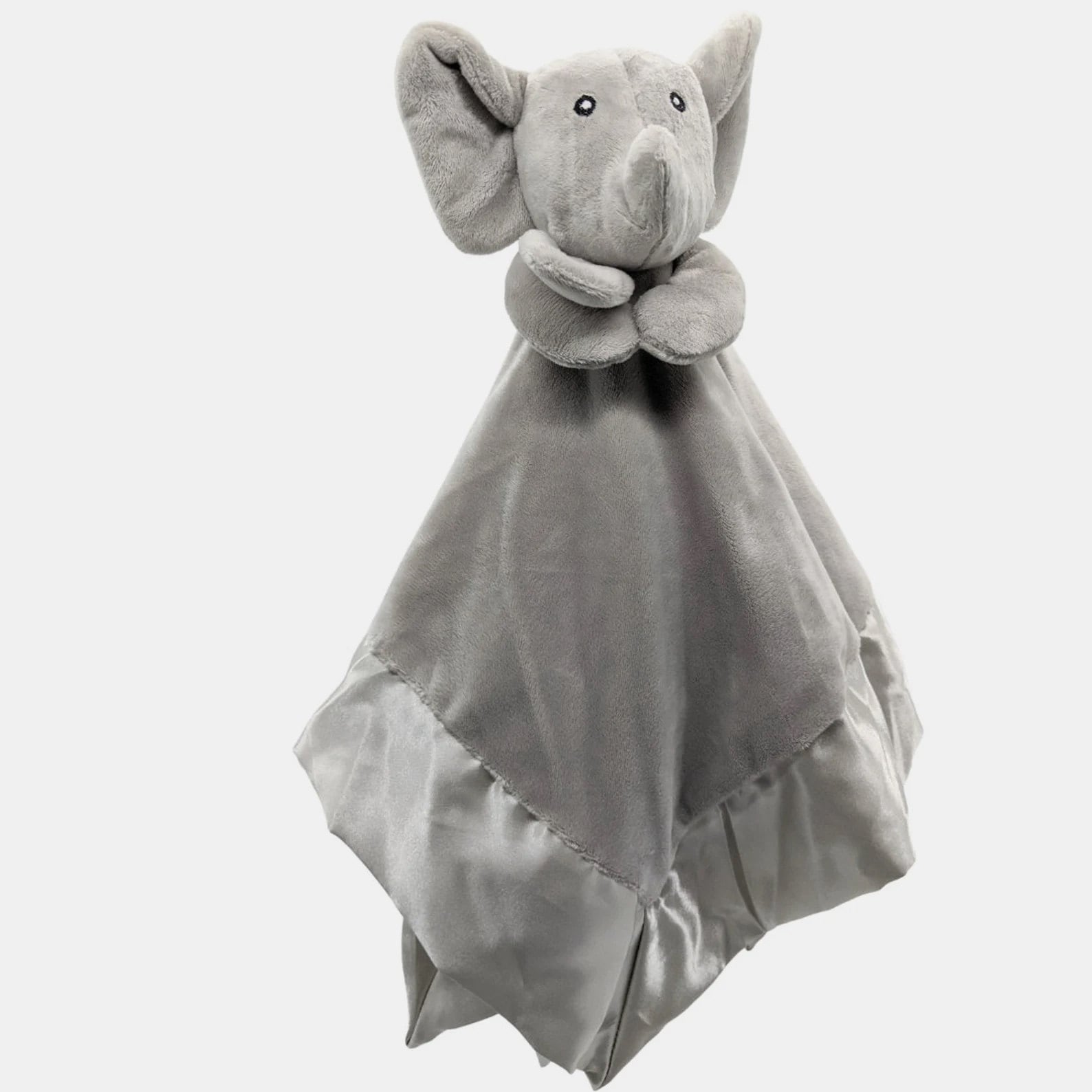 SHOP: Elephant security blanket from Yikes Twins, from $24
Traveling long-distance can be disorienting and scary for little ones, so having a cast of familiar characters to support them through the journey can be key to helping them cope with change. This oh-so-soft elephant security blanket will help your infant feel like they have a friend even if their environment is changing.
What are the most common items forgotten while packing?
The most-forgotten items include toiletries (we're looking at you, toothpaste and deodorant!), comfy pajamas (whether you're roughing it in the wilderness or enjoying the sweet luxury of hotel bedding), and your chargers (but with a handy cord keeper in your suitcase, this will be harder to forget). If you wear glasses or contacts, make sure you add them and their associated accessories to your packing list.
What is the most useful item for traveling?
When going on vacation, your must-haves include your passport and ID (in your handy ID holder), your toiletry bag (bonus points if you have small travel containers fit for carry-on), comfy clothes for long travel days, and a water bottle (hydration is key, especially for long travel days!). But the most important item for traveling is a personalized packing list with your destination and travel style in mind.
Making a travel checklist
Don't know where to start? You can purchase ready-made travel checklists as a digital download from your favorite Etsy sellers. But if you want to make one of your own, our tip is to make a list of all the things you think you'll need a few days before you start packing. We bet you'll realize something you left off the list after a couple days of ruminating, and it's better to have that aha moment before you're at your departure gate.